Main content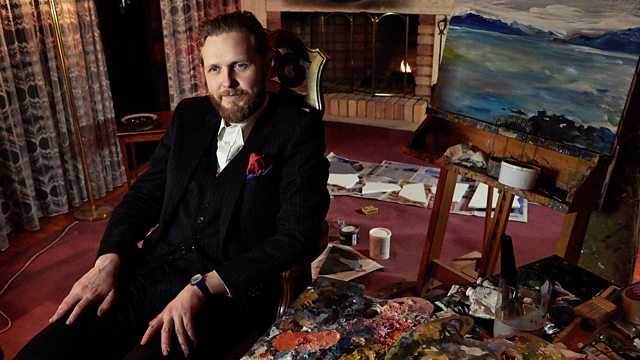 Max Reinhardt with Ragnar Kjartansson's Mixtape
Max Reinhardt has an exclusive mixtape from Icelandic performance artist Ragnar Kjartansson alongside new music from DW Robertson (aka Ergo Phizmiz) and Cambodian field recordings.
Adventures in music, ancient to future. Max Reinhardt presents an exclusive mixtape from celebrated Icelandic performance artist Ragnar Kjartansson, to coincide with a major exhibition of his work in London.
Kjartansson is renowned for his work combining music, theatre and exercises in endurance. His piece Take Me Here by the Dishwasher: Memorial for a Marriage from 2011 involves ten singers performing for up to eight hours a day throughout the exhibition. A former member of Reykjavík-based electronic pop rock band Trabant and founder of the Bel-Air Glamour label, Kjartansson explores the outer reaches of his record collection in this immersive 30-minute mix.
Also on the show, beats from Bogotá courtesy of Chúpame El Dedo, who fuse grindcore and black metal with cumbia and reggaeton; eccentric fairground disco from D.W. Robertson (AKA Ergo Phizmiz) and an excerpt from Dutch composer Louis Andriessen's monodrama about the tumultuous life of writer Anaïs Nin.
Produced by Alannah Chance for Reduced Listening.
Credit
| Role | Contributor |
| --- | --- |
| Main image (Ragnar Kjartansson) | Elisabet Davids |