Main content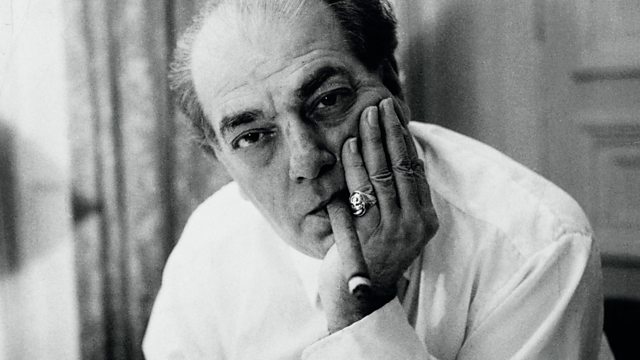 Donald Macleod explains how fame and fortune yielded a steady stream of commissions for Villa-Lobos.
This week, in conversation with Brazilian musicologist Manoel Correa do Lago, Donald Macleod explores the music and life of Brazil's greatest composer, the mercurial Heitor Villa-Lobos. Today, fame and fortune yield a steady stream of commissions.
It's hard to imagine a more Brazilian composer than Heitor Villa-Lobos. His works are suffused with the accents of his native land - the street music of Rio de Janeiro, where he was born in 1887, in the dying years of the monarchy; the rural music he first encountered as a six-year-old, when his father had to hurriedly relocate himself and his young family to the countryside to avoid arrest for criticizing the new government; the Afro-Brazilian folk music he discovered on trips deep into the country's interior, accounts of which he subsequently - and characteristically - embroidered with tall tales of narrow escapes from cannibal cooking pots; and above all, a general sense of the essence of Brazil - its forests, its fauna, its folklore, its traditions. Intertwined with all these influences was Villa-Lobos's deep appreciation of European classical music - at least, selected aspects of it - which he absorbed first from his father, a keen amateur cellist and concert-goer. Bach was an early and abiding passion, thanks, apparently, to a favourite aunt who played him extracts from The Well-Tempered Clavier. Visits by foreign musicians, notably Artur Rubinstein and the Ballets Russes, added Ravel and Debussy to the mix. And in the 1920s he was able to spend several years living and working in Paris, where he was exposed above all to Stravinsky's Rite of Spring, his first hearing of which he described as the greatest musical experience of his life. In 1957, two years before his death, he wrote that "Anyone born in Brazil who has formed his conscience in the heart of this land cannot, even if he wishes, imitate the character and manners of other countries." Yet he ended his days disillusioned with the Brazilian musical scene: "I have done all in my power to diffuse musical culture in Brazil, but it is useless. The country is dominated by mediocrity; for each mediocre person that dies, five more are born."
In today's programme, Villa-Lobos finally cracks America - the result being a string of conducting engagements and commissions that kept him busy and well-remunerated for the last decade-and-a-half of his life. Among the commissions were a film score for MGM, a Broadway musical, a Chopin homage for UNESCO, a concerto for the legendary guitarist Segovia, a symphony for the Boston Symphony Orchestra and a concerto grosso for the newly-created American Wind Symphony - pretty much the last thing Villa-Lobos wrote. It's generally agreed that despite some gems, the works of this final chapter of Villa-Lobos's life are of uneven quality - the word 'no' seemed not to be in his vocabulary. Perhaps this by all accounts charming, endlessly resourceful man just couldn't bear to disappoint.
Villa-Lobos: Overture (Floresta do Amazonas)
Moscow Physical & Engineering Institute Male Chorus
Moscow Radio Symphony Orchestra
Alfred Heller, conductor
Food for Thought, from Magdalena
Judy Kaye (singer, Teresa)
Orchestra New England
Evans Haile, conductor
Hommage à Chopin (Nocturne and Ballade)
Jonathan Plowright, piano
Guitar Concerto
Julian Bream, guitar
London Symphony Orchestra
André Previn, conductor
Symphony No 11 (2nd mvt, Largo)
Stuttgart Radio Symphony Orchestra
Carl St Clair, conductor
Concerto Grosso for flute, oboe, clarinet, bassoon and wind orchestra (1st mvt, Allegro non troppo)
'The President's Own' United States Marine Band
José Serebrier, conductor
Floresta do Amazonas (Melodia Sentimental)
Anna Korondi, soprano
São Paulo Symphony Orchestra and Choir
John Neschling, conductor
Producer: Chris Barstow.
More episodes
Next
You are at the last episode