Main content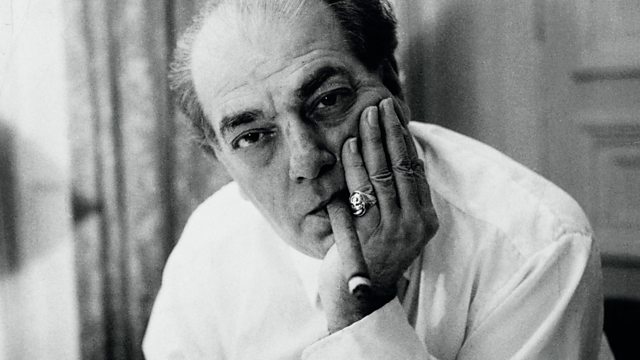 Donald Macleod explains how the revolution of 1930 turned Villa-Lobos's life around.
This week, in conversation with Brazilian musicologist Manoel Correa do Lago, Donald Macleod explores the music and life of Brazil's greatest composer, the mercurial Heitor Villa-Lobos. Today, the Revolution of 1930 turns Villa-Lobos's life around.
It's hard to imagine a more Brazilian composer than Heitor Villa-Lobos. His works are suffused with the accents of his native land - the street music of Rio de Janeiro, where he was born in 1887, in the dying years of the monarchy; the rural music he first encountered as a six-year-old, when his father had to hurriedly relocate himself and his young family to the countryside to avoid arrest for criticizing the new government; the Afro-Brazilian folk music he discovered on trips deep into the country's interior, accounts of which he subsequently - and characteristically - embroidered with tall tales of narrow escapes from cannibal cooking pots; and above all, a general sense of the essence of Brazil - its forests, its fauna, its folklore, its traditions. Intertwined with all these influences was Villa-Lobos's deep appreciation of European classical music - at least, selected aspects of it - which he absorbed first from his father, a keen amateur cellist and concert-goer. Bach was an early and abiding passion, thanks, apparently, to a favourite aunt who played him extracts from The Well-Tempered Clavier. Visits by foreign musicians, notably Artur Rubinstein and the Ballets Russes, added Ravel and Debussy to the mix. And in the 1920s he was able to spend several years living and working in Paris, where he was exposed above all to Stravinsky's Rite of Spring, his first hearing of which he described as the greatest musical experience of his life. In 1957, two years before his death, he wrote that "Anyone born in Brazil who has formed his conscience in the heart of this land cannot, even if he wishes, imitate the character and manners of other countries." Yet he ended his days disillusioned with the Brazilian musical scene: "I have done all in my power to diffuse musical culture in Brazil, but it is useless. The country is dominated by mediocrity; for each mediocre person that dies, five more are born."
In today's programme, Villa-Lobos returns to Rio from his second stay in Paris to be greeted by two major new developments: first, the nearly-completed statue of Christ the Redeemer, rising ever higher on the summit of the Corcovado, the granite crag that towers over the city; and second, the revolution that brought about the overthrow of the Old Republic and thrust Getulio Vargas into power. By a combination of lucky timing and opportunism, Villa-Lobos, despite his distinct lack of formal musical training, was to become the respected and powerful head of a new body within the Ministry of Education - SEMA - devoted to revitalizing musical education along nationalistic lines. In current terminology this led to a kind of 'weaponization' of choral singing; or as Villa-Lobos said, "The socializing power of collective singing teaches the individual to forfeit at the necessary moment the egoistic idea of excessive individuality, integrating him into the community." Villa-Lobos's duties as head of SEMA were so time-consuming that his compositional output decreased sharply, but the works he did manage to complete show a simplification of style that seems to stem from, or at least complement, his new educational role.
Villa-Lobos: Missa São Sebastião (Benedictus - 'Sebastian! The Saint')
Corydon Singers
Matthew Best, conductor
Plantio do Coboclo (Ciclo Brasileiro)
Débora Halász, piano
Descobrimento do Brasil, Suite No 4 (2nd mvt, Primeira Missa do Brasil)
BBC Symphony Orchestra and Chorus
Sakari Oramo, conductor
Bach, arr Villa Lobos: Fugue in E flat minor from The Well-Tempered Clavier, Bk 1
SWR Vokalensemble Stuttgart
Marcus Creed, conductor
Villa-Lobos: Bachianas Brasileiras No 8
São Paulo Symphony Orchestra
John Neschling, conductor
Producer: Chris Barstow.