Main content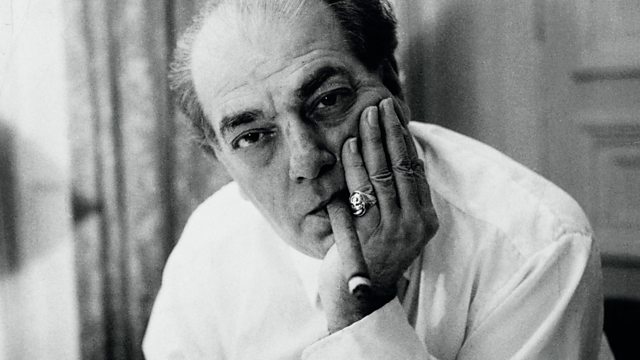 Donald Macleod focuses on music inspired by the spirit of Rio de Janeiro's carnival.
This week, in conversation with Brazilian musicologist Manoel Correa do Lago, Donald Macleod explores the music and life of Brazil's greatest composer, the mercurial Heitor Villa-Lobos. Today, music inspired by the spirit of Rio's Carnival.
It's hard to imagine a more Brazilian composer than Heitor Villa-Lobos. His works are suffused with the accents of his native land - the street music of Rio de Janeiro, where he was born in 1887, in the dying years of the monarchy; the rural music he first encountered as a six-year-old, when his father had to hurriedly relocate himself and his young family to the countryside to avoid arrest for criticizing the new government; the Afro-Brazilian folk music he discovered on trips deep into the country's interior, accounts of which he subsequently - and characteristically - embroidered with tall tales of narrow escapes from cannibal cooking pots; and above all, a general sense of the essence of Brazil - its forests, its fauna, its folklore, its traditions. Intertwined with all these influences was Villa-Lobos's deep appreciation of European classical music - at least, selected aspects of it - which he absorbed first from his father, a keen amateur cellist and concert-goer. Bach was an early and abiding passion, thanks, apparently, to a favourite aunt who played him extracts from The Well-Tempered Clavier. Visits by foreign musicians, notably Artur Rubinstein and the Ballets Russes, added Ravel and Debussy to the mix. And in the 1920s he was able to spend several years living and working in Paris, where he was exposed above all to Stravinsky's Rite of Spring, his first hearing of which he described as the greatest musical experience of his life. In 1957, two years before his death, he wrote that "Anyone born in Brazil who has formed his conscience in the heart of this land cannot, even if he wishes, imitate the character and manners of other countries." Yet he ended his days disillusioned with the Brazilian musical scene: "I have done all in my power to diffuse musical culture in Brazil, but it is useless. The country is dominated by mediocrity; for each mediocre person that dies, five more are born."
In today's programme, one of Heitor Villa-Lobos's favourite things: the Rio Carnival. We arrive in 1917, with the smash-hit of that year's Carnival, a song called Pelo telefone - On the Telephone - which composer Darius Milhaud, then Secretary to the French Ambassador to Brazil, remembers with affection in his autobiography. Pelo telefone, written by a man known as Donga, was the very first samba - or at least the first one to go viral - and there's no doubt that Villa-Lobos, a lifelong lover of Carnival, would have been there in the procession, swaying his hips to it with the best of them. This essentially Cariocan celebration found its way into a number of Villa-Lobos's works, from the charming solo-piano Carnaval das Crianças to the frankly orgiastic Chôros da Dança, which has been described as a sort of Brazilian Rite of Spring.
Donga (Ernesto Joaquim Maria dos Santos): 'Pelo telefone' (extract)
Baiano (Manuel Pedro dos Santos), vocals
Villa-Lobos: Carnaval das Crianças
Nelson Freire, piano
Mômoprecóce, Fantaisie pour piano et orchestre sur le 'Carnaval des enfants brésiliens' (extract)
Cristina Ortiz, piano
New Philharmonia Orchestra
Vladimir Ashkenazy, conductor
Vida Formosa; Viva o Carnaval (Guia prático, Bk 11)
Sonia Rubinsky, piano
Chôros No 8, for 2 pianos and orchestra
Linda Bustani, Ilan Rechtman, pianos
São Paulo Symphony Orchestra
John Neschling, conductor
Samba clássico
Teresa Berganza, mezzo
Juan Antonio Alvarez Parejo, piano
Producer: Chris Barstow.