Main content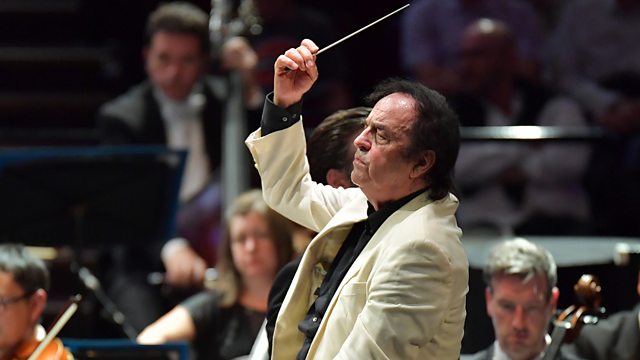 Prom 25: Dvorak, Bartok
A Prom in which Charles Dutoit conducts the Royal Philharmonic Orchestra. Dvorak: Cello Concerto (soloist: Alban Gerhardt). Bartok: Duke Bluebeard's Castle.
Afternoon on 3 - With Penny Gore
Another chance to hear the Royal Philharmonic Orchestra conducted by Charles Dutoit, with Alban Gerhardt (cello). Dvorak's Cello Concerto and Bartok's opera Duke Bluebeard's Castle.
Presented by Clemency Burton-Hill at the Royal Albert Hall, London.
2pm
Dvorák: Cello Concerto in B minor
c.2.35pm
Bartók: Duke Bluebeard's Castle
Alban Gerhardt (cello)
Ildikó Komlósi (soprano - Judith)
John Relyea (bass - Duke Bluebeard)
Royal Philharmonic Orchestra
Charles Dutoit (conductor)
The gothic horror story of Duke Bluebeard prompted some of the most imaginative, descriptive and shocking music Bartók would write. With its huge orchestra, underpinned in this concert performance by the mighty Royal Albert Hall organ, Bartók's score speaks of the darkness of Bluebeard's vast castle and the cold-blooded murder of his six wives.
Under Principal Conductor Charles Dutoit, the Royal Philharmonic Orchestra conjures up Bartók's unsettling realm after Dvorák's Cello Concerto, which the composer believed 'outstrips the other two concertos of mine'.
[First broadcast on Wednesday 3rd August]
Followed by a selection of recordings from this week's Proms Artists.