Main content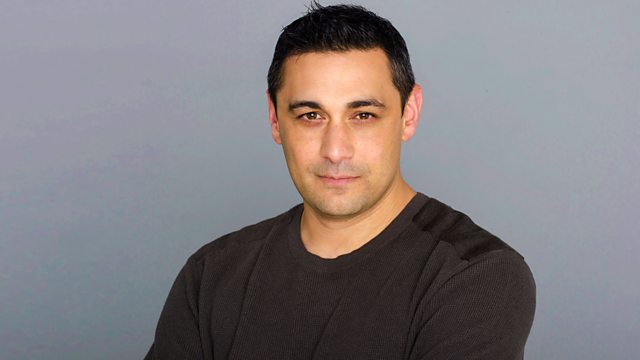 Blow to the LHC "bump", Crow intelligence, Robot mudskippers, Royal Society book prize
Adam asks false hopes hinting at a new particle affect the Large Hadron Collider's chances of finding something else, and visits the Tower of London to spot crow intelligence.
New results have squashed the hope that the hints of a new particle detected by the Large Hadron Collider would confirm the existence of something extremely exotic, such as a new Higgs, or even the theoretical Graviton. Instead, the intriguing data 'bump' turns out to be nothing more than a statistical fluctuation. Physicist Jonathan Butterworth of UCL discusses whether this false alarm affects the LHC's chances of finding something else.
Crows, ravens and other members of the bird family we call Corvids are well known to have sophisticated skills in tool use and problem solving. Research out this week reports ravens bending wire to help forage for their food. But what constitutes intelligence in bird brains? Adam Rutherford visits the Tower of London where ravens have been permanent residents since the 16th Century, and so quite a good spot for scientists to go and put bird brains to the test. He meets Sophie Hamnett and Nathan Emery from Queen Mary, University of London.
Animals evolved in the seas, but by about 400 million years ago, some fishy creatures had evolved to begin walking on terra firma. Nowadays we look at creatures like mudskippers, that can swim and wade, to see how those first crawlers might have crept up the beach. A new study has gone one step further: Jonathan Webb went to Georgia Tech in Atlanta to meet the robot mudskippers.
We're profiling each of the shortlisted books for the Royal Society book prize this year, and this week it is the turn of oncologist Siddartha Muhkerjee. He has turned his attention to trying to understand the root of all cancers, and the mental health issues his own family endure. His new book, The Gene, details the central concept in inheritance.
Producer Adrian Washbourne.
Last on
This programme is produced in partnership with The Open University.
Broadcasts

Take the Synthetic Voices and Personality Test
Podcast
Adam Rutherford goes inside science to explore the research that is transforming our world