Main content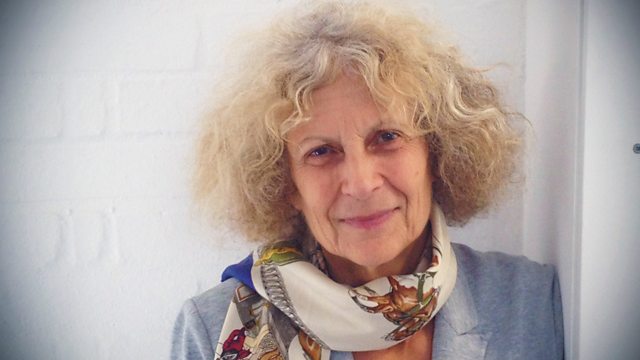 Timberlake Wertenbaker
Michael Berkeley's guest is playwright and translator Timberlake Wertenbaker. Her choices include music by Schubert, Beethoven, Nina Simone, Ravel, Leboa and Mikis Theodorakis.
Timberlake Wertenbaker is one of our leading playwrights, adapters and translators. Her parents were American, but she was brought up in Basque country in France and has spent much of her life in Greece. Not surprising, then, that her major theme is exile, displacement, flight. She's best known for her play about convicts in 18th century Australia, "Our Country's Good", which was first staged in the late 1980s and which was revived recently at the National Theatre. It has become a set text in schools, and in fact Wertenbaker's own daughter had to study it (refusing all help from her playwright mother).
Timberlake Wertenbaker is well known to Radio 4 listeners as the adapter of the recent "War and Peace"; and her new work is a dramatization of "My Brilliant Friend" by the cult Italian writer Elena Ferrante, which will be broadcast as the Classic Serial on 31 July.
In Private Passions, Timberlake Wertenbaker talks about her childhood in Basque country, and how that sense of being part of a political minority has influenced her life. She chooses music by Ravel which was inspired by a Basque dance, and a protest song by the Basque musician Mikel Leboa. She talks about the moving experience of seeing her work performed in prisons and chooses the prisoners' chorus from "Fidelio". And she reflects on how little has changed in the theatre since she began writing in terms of how few women playwrights ever get their work on stage.
With Schubert, Beethoven, Nina Simone, Ravel, Leboa, and a moving work by the Greek composer Mikis Theodorakis.
Produced by Elizabeth Burke
A Loftus Production for BBC Radio 3.
Six mind-expanding music podcasts to download in 2019
Archive Unlocked: Two Decades of Private Passions