Main content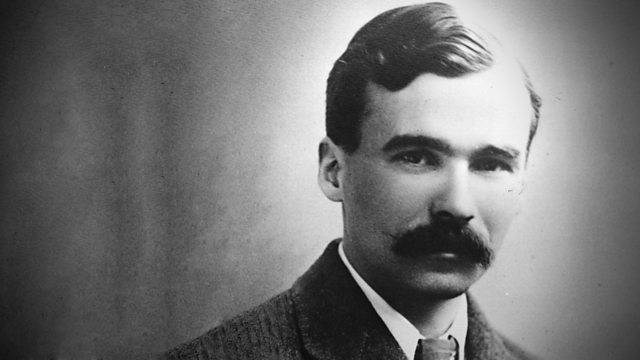 Donald Macleod and Dr Kate Kennedy reflect on the musical legacy of Butterworth and other composers whose lives were cut short by the First World War.
Two major orchestral scores from 1914 and 1915, the broadcast premiere of W Denis Browne's ballet The Comic Spirit and Butterworth's Fantasia, the last music he wrote.
A close friend of Vaughan Williams, George Butterworth was killed at the age of 31, during the battle of the Somme as dawn broke on the 5th August 1916. A war hero, he was awarded the Military Cross twice. Butterworth's legacy rests on a handful of pieces, notably his much loved English Idylls and folk-song arrangements. He belongs to a generation of composers who showed great promise early on, only to be denied the chance to reach musical maturity. Over the course of the week, the series also features the work of four contemporaries of Butterworth: fellow Englishmen Ernest Farrar and W Denis Browne, the Scottish composer Cecil Coles and the Australian composer Frederick Septimus Kelly. All of them, like Butterworth, died on active service during the Great War. Among the musical gems, there's the first ever recording of Denis Browne's ballet "The Comic Spirit", made for the series by the BBC Philharmonic. Their musical trajectory may be short, but this lost generation of composers nonetheless made an indelible mark on the face of British music.
In the final chapter of this series looking at composers whose lives were cut short by the first World War, Donald Macleod and Dr Kate Kennedy reflect on their musical legacy.
George Butterworth
The True Lover's Farewell
Mark Stone, baritone
Stephen Barlow, piano
Ernest Farrar
Heroic Elegy, Op.36
Philharmonia Orchestra
Alasdair Mitchell, conductor
W Denis Browne
The Comic Spirit (edited and completed by R Weedon)
BBC Philharmonic
Richard Davis, conductor
George Butterworth
Fantasia for Orchestra (concert version realised and completed by M Yates)
Royal Scottish National Orchestra
Martin Yates, conductor.
More episodes
Next
You are at the last episode