Main content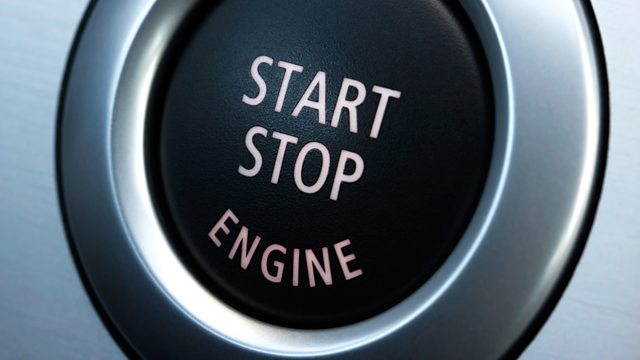 Therapy
Comedy about three couples. This week 'Therapy', with guest star Sanjeev Bhaskar. Starring Jack Docherty, Kerry Godliman, John Thomson, Fiona Allen, Charlie Higson and Laura Aikman.
Start/Stop is a sitcom by Jack Docherty about three marriages in various states of disrepair.
Barney and Cathy have been married for ages and it shows, Evan and Fiona's marriage is one big, noisy argument and David is old enough to be Alice's father.
Start/Stop follows the story of these three couples as they try to make the best of their marriages and friendships, and the characters are able to stop the action, explain themselves to the audience and start it all up again.
This week: 'Therapy', where all the couples end up seeing the same therapist, played by Sanjeev Bhaskar.
Evan and Fiona are already in therapy to tackle their issues with conflict - mostly over where they should keep the keys. Cathy wants Barney to go to a therapist too, as he keeps calling out Alice's name in his sleep. And during their session, David tries to distract the therapist, who he suspects is having his own lustful thoughts about Alice.
Written by: Jack Docherty
Producer: Claire Jones
A BBC Studio Production.
Credits
| Role | Contributor |
| --- | --- |
| Therapist | Sanjeev Bhaskar |
| Barney | Jack Docherty |
| Cathy | Kerry Godliman |
| Evan | John Thomson |
| Fiona | Fiona Allen |
| David | Charlie Higson |
| Alice | Laura Aikman |
| Producer | Claire Jones |
| Writer | Jack Docherty |