Main content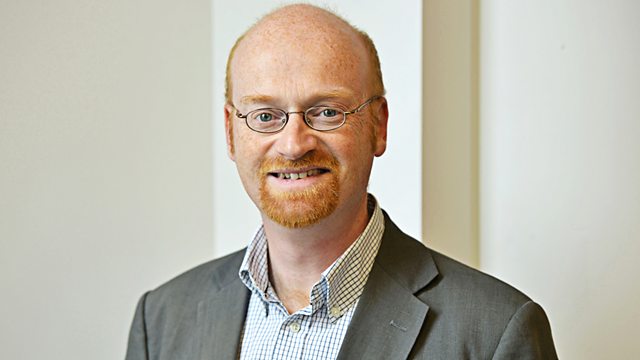 Swapping Psalms for Pop Songs
Mark Vernon explores the phenomenon of the Sunday Assembly, a secular congregation described by comedian co-founder Sanderson Jones as the Atheist Church.
Mark Vernon explores the phenomenon of the Sunday Assembly.
Founded in London in 2013 by comedians Pippa Evans and Sanderson Jones, the Sunday Assembly has grown rapidly in three years to have over 70 'parishes' around the world.
A secular congregation with a motto of 'live better, help often, wonder more', it piqued the interest of many after it was described by Sanderson Jones as The Atheist Church. By borrowing aspects of organised religion but dropping God, they secularise the church service providing gentle reflections, inspiring stories and rousing pop songs in place of prayers, sermons and hymns.
Mark talks to founders Sanderson and Pippa and tries to get to the heart of the Sunday Assembly, considering how well the term Atheist Church explains the nature of the organisation, and what it offers that other secular gatherings might not.
He speaks to Professors Linda Woodhead, Grace Davy and Isaac Gagne about the Assembly's global spread from the UK to America, Europe, Australia and New Zealand, and asks if the Sunday Assembly can gain any lasting traction beyond the Christian-shaped west.
We hear from the President of the National Secular Society Terry Sanderson, vicar Dave Tomlinson and Free Church of Scotland minister David Robertson about some criticisms directed at the Sunday Assembly from those with and without faith.
Mark - a psychotherapist and philosopher - investigates this seemingly paradoxical movement and considers the role it has played in the lives of attendees and the outlook for its future.
Producer: Sarah Harrison
A Smooth Operations production for BBC Radio 4.
Last on
Broadcasts