Main content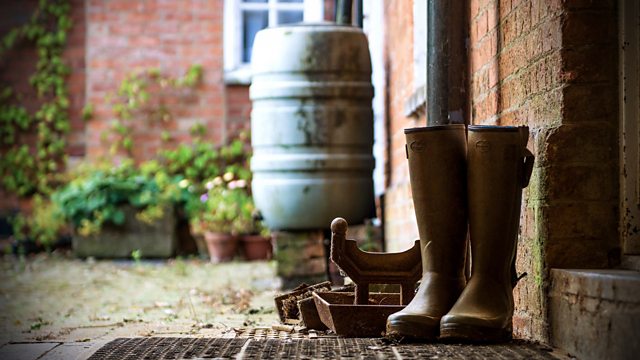 05/08/2016
Anna makes her next move, and Eddie makes a bad situation worse.
Anna pushes Helen to give her more information about Rob, but Helen says she has no facts; she is not sure what's actually true and what she was told to be true by Rob. Anna mentions her character witnesses, Ian and Neil. Then, she suggests they find out if Jess can help. Helen is dismissive but reveals that the two of them met up. Anna calls Jess but Jess says she has nothing more to say about Rob. Anna asks Jess if she can visit her and Jess says she will think about it.
Ed and Emma assess the damage yesterday's storm has done to the house at Grange Farm. Later, they take a look around a flat available to rent but wish they could afford somewhere bigger. Besides, this one is 20 miles from Ambridge which would be a long commute for them both and it would mean moving schools for George and Kiera.
Joe and Eddie assess the damage to Elfworld. Their merchandise is ruined but at least Bartleby is safe. Eddie tries to move the water that has collected on the tarpaulin but he ends up soaking Joe in the process. In the pub, Eddie tries to cheer Joe up but he is not feeling well. Back at Grange Farm, Joe continues to complain that he is cold while Ed and Emma talk about the flat they have viewed. The power cuts out and Joe becomes increasingly doom-laden. He announces that it's the End of Days!
Credits
| Role | Contributor |
| --- | --- |
| Writer | Paul Brodrick |
| Director | Gwenda Hughes |
| Editor | Sean O'Connor |
| David Archer | Tim Bentinck |
| Ruth Archer | Felicity Finch |
| Pip Archer | Daisy Badger |
| Kenton Archer | Richard Attlee |
| Pat Archer | Patricia Gallimore |
| Lilian Bellamy | Sunny Ormonde |
| PC Harrison Burns | James Cartwright |
| Susan Carter | Charlotte Martin |
| Toby Fairbrother | Rhys Bevan |
| Joe Grundy | Edward Kelsey |
| Eddie Grundy | Trevor Harrison |
| Emma Grundy | Emerald O'Hanrahan |
| Ed Grundy | Barry Farrimond |
| Shula Hebden Lloyd | Judy Bennett |
| Alistair Lloyd | Michael Lumsden |
| Dr Richard Locke | William Gaminara |
| Elizabeth Pargetter | Alison Dowling |
| Johnny Phillips | Tom Gibbons |
| Fallon Rogers | Joanna Van Kampen |
| Lynda Snell | Carole Boyd |
| Caroline Sterling | Sara Coward |
| Rob Titchener | Timothy Watson |
| Helen Titchener | Louiza Patikas |
| Anna Tregorran | Isobel Middleton |
| Maggie Mulrain | Sally Orrock |
Countryside Insights from The Archers