Main content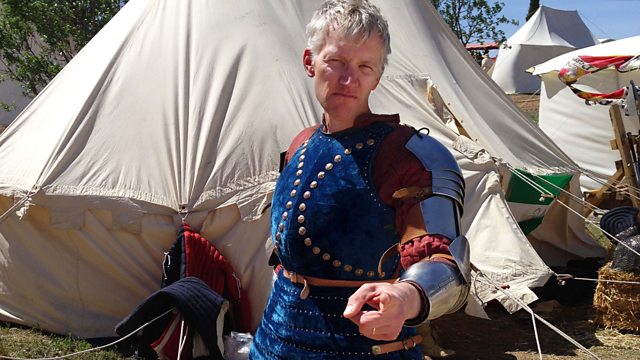 02/08/2016
Helen Castor with topical history. Will Brexit be another chapter in the history of the Irish border? The Victorian Bosom Caresser, the history of crying and the People's Plinth.
In the first in a new series of the topical history programme Helen Castor is joined by the historian of women in medieval Ireland, Dr Gillian Kenny and Dr Jennifer Redmond who lectures in Twentieth Century Irish History and is President of the Women's History Association of Ireland.
Tom Holland is in Northern Ireland, close to to the border with the Republic near Enniskillen. There are no customs officials or soldiers these days but will Brexit change that? Tom meets the historian Seamas McCannay and geographer Bryonie Reid to ask whether the 95 year-old history of a border between North and South can help us understand what the future for Britain's only physical connection with Europe might be.
Dr Bob Nicholson of Edge Hill University heads to Liverpool on the lookout for Bosom Caressers, Corpse Revivers and a real Eye Opener. These are all cocktails, described in a Victorian song which Bob has discovered in his research and which has led him to question our perception of the Victorian middle class as abstemious and upright citizens. He spends an afternoon drinking to further his historical research.
There won't be a dry eye in the house as we consider a relatively new sphere of historical endeavour - the history of emotions. Dr Thomas Dixon at Queen Mary University of London kicks off a short series by considering the history of crying and, in particular, the history of men crying.
And which character from the past do you feel that history has forgotten? We ask historians, writers and those in the public eye to suggest the overlooked individuals who really should be on the People's Plinth. Sue MacGregor suggests Ellen Kuzwayo, women's rights activist and president of the African National Congress Youth League.
A Pier production for BBC Radio 4.