Main content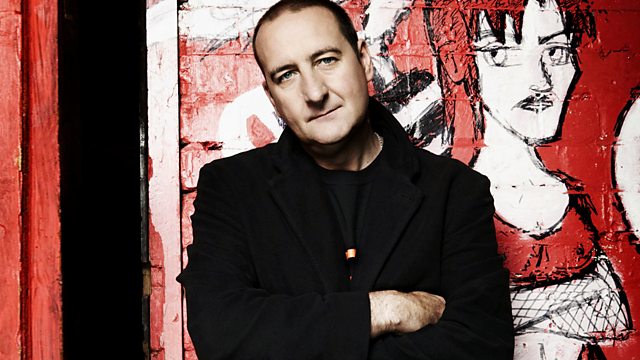 Malcolm McLaren and John Lydon
Marc Riley delves into the diverse, rich and rewarding BBC spoken work archive to unearth two compelling interviews - Malcolm McLaren from 1983 and John Lydon from 1989.
The BBC's archive is justifiably and inarguably world-famous, but most of this attention and praise is showered on the musical riches it contains - all those life-changing Peel performances, seminal sessions from Jimi Hendrix, Led Zeppelin, David Bowie and so on. But there's another archive that's just as diverse and rich and rewarding - the BBC's spoken work archive.
As long as there have been pop stars, the BBC has spoken to them. Here, Marc Riley and his trusty Time Machine will steer you back through the years to visit the great and the good, the famous and the infamous. In each episode, Marc travels to two different points in time and revisits two interviews that have something in common - a person or place, a shared influence or ideology, a discovery or a misunderstanding.
In this second episode of the series, we'll hear from two icons of the punk movement - Malcolm McLaren and John Lydon - who endured something of a combative, combustible relationship. It's always evident when Lydon's asked about his time in The Sex Pistols, as Radio 1's Roger Scott does in this 1989 interview. Meanwhile, in the company of David "The Kid" Jensen, Lydon's nemesis Malcolm McLaren is more than happy to spew highbrow hyperbole about how rock 'n' roll's roots lay in "darkest Africa" and it's a pagan and anti-Christian music, where you're better "learning to think with your hips, rather than with your head". He also admits that his original intention and hopes for the fledgling Pistols was to create a band to compete with The Bay City Rollers - which Lydon confirms in his chat with Roger Scott.
Both McLaren and Lydon prove to be a fascinating, frank and funny listen.
A Smooth Operations production for BBC Radio 4.