Main content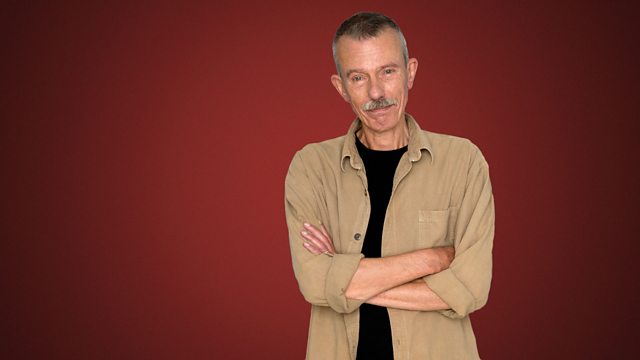 Haydn's Creation at the Wratislavia Cantans International Festival in Poland
Jonathan Swain presents a performance of Haydn's Creation in the English version from the Gabrieli Players and conductor Paul McCreesh.
Jonathan Swain presents a performance of Haydn's Creation in the English version from the Gabrieli Players and conductor Paul McCreesh.
12:31 AM
Haydn, Joseph [1732-1809] [text anonymous revised in 2006 by Paul McCreesh]
The Creation, H.21.2
Sophie Bevan (soprano - Gabriel, Eve), Robert Murray (tenor - Uriel), David Wilson-Johnson (baritone - Raphael, Adam), Ewa Pieronkiewicz (contralto), National Forum of Music Chorus, Gabrieli Players, Paul McCreesh (conductor)
2:15 AM
Haydn, Joseph (1732-1809)
Sonata in E minor (Hob.XVI.34)
Andreas Staier (fortepiano)
2:31 AM
Svendsen, Johan (1840 -1911)
Symphony No.2 in B flat major, Op.15
Stavanger Symphony Orchestra, Susanna Mälkki (conductor)
3:06 AM
Stenhammar, Wilhelm (1871-1927)
String Quartet No.4 in A minor, Op.25
Oslo String Quartet: Geir Inge Lotsberg and Per Kristian Skalstad (violins), Are Sandbakken (viola), Øystein Sonstad (cello)
3:42 AM
Dvorák, Antonín (1841-1904)
Slavonic Dance Op.72 No.2
James Anagnoson and Leslie Kinton (piano)
3:48 AM
Stradella, Alessandro [1639-1682]
Fulmini quanto sa for voice and accompaniment
Emma Kirkby (soprano), David Thomas (bass), Alan Wilson (harpsichord), Jakob Lindberg (lute), Anthony Rooley (lute)
3:54 AM
Gluck, Christoph Willibald (1714-1787)
Ballet music: 'Dance of the Blessed Spirits' - from 'Orphée et Euridice'
Australian Brandenburg Orchestra, Paul Dyer (conductor)
4:01 AM
Bernat Vivancos [b.1973]
Nigra sum
Latvian Radio Choir, Sigvards Klava (conductor)
4:10 AM
Foulds, John [1880-1939]
Sicilian Aubade
Cynthia Fleming (violin), BBC Concert Orchestra, Ronald Corp (conductor)
4:16 AM
Scarlatti, Domenico [1685-1757]
Sonata in B minor, Kk.87
Eduard Kunz (piano)
4:21 AM
Arnold, Malcolm (1921-2006), arr. John P. Paynter
Little Suite for Brass Band No.1, Op.80
Edmonton Wind Ensemble, Harry Pinchin (conductor)
4:31 AM
Schumann, Robert (1810-1856)
Overture to Genoveva, Op.81
Orchestre Nationale de France, Heinz Wallberg (Conductor)
4:41 AM
Hamelin, Marc-Andre (1961-)
Variations on a Theme by Paganini
Marc-André Hamelin (Piano)
4:51 AM
Sweelinck, Jan Pieterszoon (1562-1621)
O Domine Jesu Christe
Netherlands Chamber Choir and instrumental ensemble of three sackbutts and tenor shawm, Paul van Nevel (conductor)
4:59 AM
Viotti, Giovanni Battista (1755-1824)
Duo concertante in B flat major
Alexandar Avramov (violin), Ivan Peev (violin)
5:06 AM
Geminiani, Francesco (1687-1762)
Concerto Grosso No.3 in B minor
Concertino: Barbara Jane Gilbey, Peter Edwards (violins) Sue-Ellen Paulsen (cello), Geoffrey Lancaster (harpsichord), Tasmanian Symphony Chamber Players
5:14 AM
Farkas, Ferenc [1905-2000]
5 Ancient Hungarian Dances for wind quintet
Tae-Won Kim (flute), Hyong-Sup Kim (oboe), Pil-Kwan Sung (oboe), Hyon-Kon Kim (clarinet), Sang-Won Yoon (bassoon)
5:24 AM
Mozart, Wolfgang Amadeus (1756-1791) arr. Danzi, Franz (1763-1826)
Extracts from 'Die Zauberflöte' arranged for 2 cellos
Duo Fouquet
5:35 AM
Rubbra, Edmund (1901-1986)
Trio in One Movement, Op.68
The Hertz Trio
5:55 AM
Rachmaninov, Sergey (1873-1943)
Variations on a Theme of Corelli, Op.42
Duncan Gifford (piano)
6:16 AM
Durante, Francesco (1684-1755)
Concerto for Strings No.1 in F minor
Concerto Köln.