Main content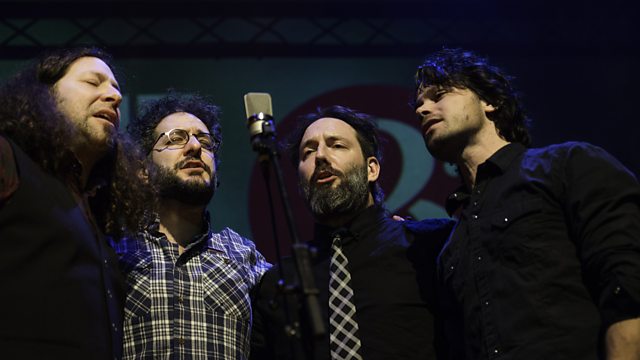 With Pat Thomas, Mercedes Peon and Moh! Kouyate
Andrew McGregor, Lopa Kothari, and Kathryn Tickell with music from Womad 2016. Including Pat Thomas, Mercedes Peon, Moh Kouyate, Le Vent du Nord, Aynur and Aziza Brahim.
Radio 3's weekend of live broadcasts from the world music festival concludes with sets by Ghanaian highlife veteran Pat Thomas, Guinean-born songwriter Moh! Kouyate, and the Spanish multi-instrumentalist Mercedes Peon. Other music tonight include Kurdish singer Aynur, the monks of the Tashi Lhunpo Monastery, and Quebecois folk from Le Vent Du Nord. And in between stage highlights we visit the Radio 3 Session Tent for music from Sahrawi singer Aziza Brahim and Portugal's Lura. Presented by Andrew McGregor, Lopa Kothari and Kathryn Tickell.
Radio 3 returns to WOMAD with more live broadcasting than ever before, with live sets and highlights from the main stages as well as the BBC Radio 3 Charlie Gillett Stage, where Radio 3 has invited artists from across the globe to perform, many making UK Festival debuts. Also featuring artists from BBC Introducing, and video performances from the Radio 3 Session Tent.
Seven pioneering figures in world music
BBC Introducing on World on 3