Main content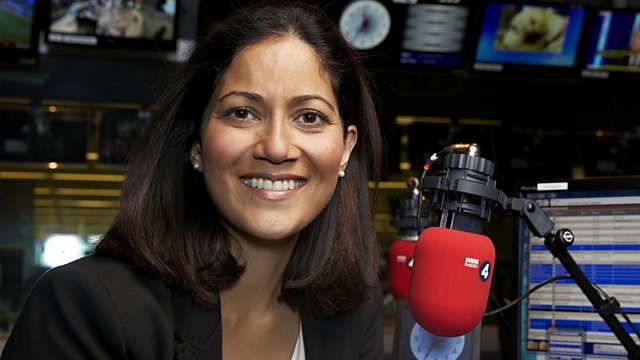 31/07/2016
Mishal Husain presents the latest programme in the monthly series that features dispatches from writers and reporters across the UK on all aspects of life in contemporary Britain.
In the latest programme of the new monthly series, Mishal Husain introduces dispatches from journalists and writers around the United Kingdom that reflect the range of contemporary life in the country. Andrew Rawnsley considers how politicians, business people and their advisers emerge from the parliamentary investigations into the collapse of the retail chain BHS; Sian Grzeszczyk finds out how Staffordshire traffic wardens are tackling motorists' abuse; Garry Owen reports on how the Welsh National Eisteddfod reflects the culture and history of the country; Anushka Asthana, a job-sharer, reveals how well the concept stood up to the political turmoil of recent weeks; and James Piekos discovers how the outlook of a group of Hull school children is affected by a cruise along the River Humber.
Producer Simon Coates.