Main content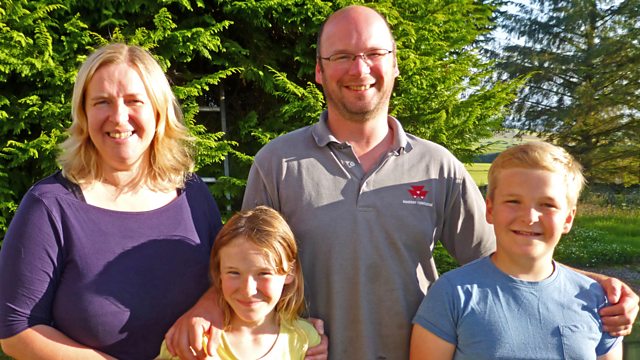 Honeymoon Farm
Nancy Nicolson meets the Scottish farmers who have turned their ramshackle barns and bothies into romantic love nests for honeymooning couples.
If your last experience of holidaying on a farm involved a tent and a muddy cattle field you might be surprised to hear that it can be a glamorous experience.
Caroline and Ross Miller used a backpacking trip around the the world to pick up fresh ideas to bring to Scotland's agri-tourism scene.
They converted a ramshackle out-building into a romantic love nest for honeymooning couples, built more luxury accommodation and now they're bursting with fresh ideas to boost the income of Britain's farmers. Nancy Nicolson meets them on their farm in the hills above Dundee.