Main content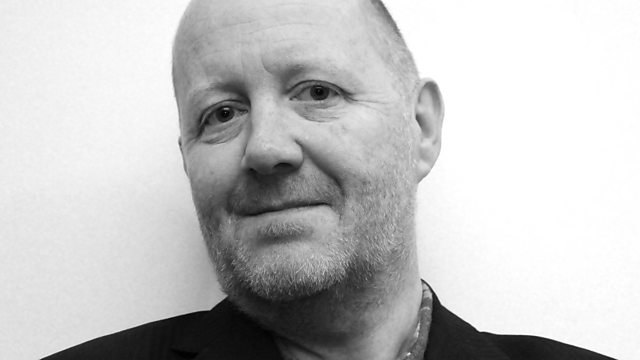 Shadows
The poet Professor Michael Symmons Roberts looks in to the dark and underappreciated world of shadows. They are usually where we lurk or hide, but is there more to them than that?
The poet Michael Symmons Roberts looks in to the dark and under-appreciated world of shadows.
Most language which refers to understanding and happiness, tends to use images of light and sunshine. "You don't hear much about 'flourishing' or 'rejoicing' in the shadows, only lurking, or hiding, or shrinking into them," suggests Michael. In this programme he makes the case that the metaphors for light and shade are too clear-cut and that their relationship is far more complex.
Shadows are often used to scare children in story books, or grown-ups in horror films. But Michael says shadows can be reassuring. "If you can see your own shadow, it means you're not lying in it, as the dead tend to do."
Turning to other cultures to illustrate his thoughts, he quotes Japanese author Junichiro Tanizaki and his work In Praise of Shadows which finds beauty in ill-lit spaces. Tanizaki is critical of the West and its "quest for a brighter light never ceases, [which] spares no pains to eradicate even the minutest shadow."
In Christian culture too - it's actually to those out of the spotlight that Jesus gives his richest blessings, the poor and the oppressed and the unsung heroes of the Beatitudes.
Using the music of John Tavener and Joni Mitchell and poetry from Keith Douglas, Derek Mahon and his own poem In Praise of Flaking Walls, Michael Symmons Roberts invites us to take another look into the shadows and to recognise that the relationship between light and dark is symbiotic with both of equal value. As he concludes, "It's in the play between the two that culture, art, life emerges."
Some of the ideas in this programme were previously explored by the author in a BBC Radio 3 interval talk in 2012.
Producer: Michael Wakelin
A TBI Media production for BBC Radio 4.
Readings
Title: In Praise of Shadows
Author:  Juniciro Tanizaki
Publisher: Random House
Title: How to Kill
Author: Keith Douglas
Publisher: Faber and Faber
Title: A Disused Shed in County Wexford
Author: Derek Mahon
Publisher: The Gallery Press
Title: The Beatitudes (NIV Bible)
Author: NA
Publisher: Hodder and Stoughton
Title: Simone Weil
Author: Gravity and Grace
Publisher: Routledge Classics
Title: In Praise of Flaking Walls
Author: Michael Symmons Roberts
Publisher: Cape Poetry
Title: The Dog Who Dropped Substance for Shadow
Author: Marianne Moore
Publisher: Penguin