Main content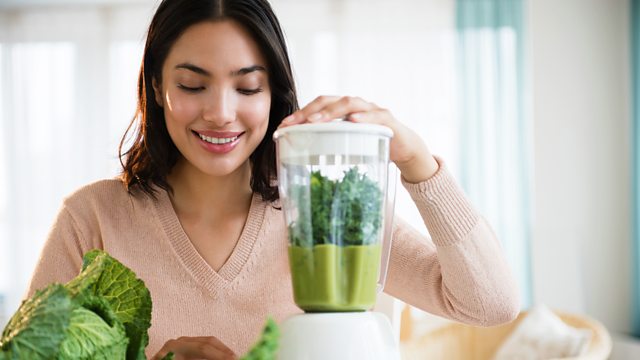 Clean Eating, Personal Independence Payment, Premium Texts
We speak to the comedian, Deliciously Stella, whose new show at Edinburgh Festival parodies the clean eating bloggers, and we investigate the hidden charges on your phone bill.
We speak to the claimants of disability benefits who want to record their assessments. The Department for Work and Pensions say they can, but the rules are so strict they effectively stop you from doing it.
The comedian, Deliciously Stella, parodies the Clean Eating and Wellness bloggers who post pictures of their super healthy lifestyles on social media. We speak to her as she debuts her stand up show at Edinburgh Festival.
We get lots of complaints from listeners about being charged for receiving texts they didn't sign up to. The premium text regulator, PhonePayPlus, is making rules tighter so consumers are clearer about what they're agreeing to pay for.
There are lots of stories in the newspapers at the moment claiming we're taking more Staycations - holidaying in the UK - because of Brexit and terrorist attacks on some of our favourite resorts. But is there any truth in it? We find out.
And, an update into our investigation on Fundraising Initiatives, a company that raised money for some of the UK's biggest charities. The Fundraising Regulator has criticised the RSPCA and Battersea Dogs and Cats Home for not having proper oversight of the firm when it collected money. We speak to the RSPCA on how they're improving their fundraising teams.
Chapters
FUNDRAISING INITIATIVES

Two animal charities have broken fundraising rules when asking for donations

Duration: 05:38

CLEAN EATING

We talk to some people who are getting involved in the new dieting trend

Duration: 04:13

RECORDING ASSESSMENTS

People being assessed for disability benefits say they want to record their assessments

Duration: 09:18

STAYCATIONS

Staycations are on the rise due to a poor exchange rate after Brexit and terror attacks

Duration: 05:56

DOG DAY CARE

Dogs exercise and socialise together, while being monitored to make sure they behave

Duration: 05:40

PREMIUM TEXTS

The body that regulates payments on your mobile phone says it's tightening the rules

Duration: 07:04