Main content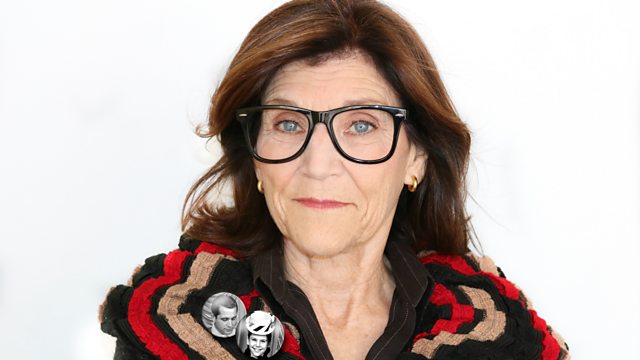 Lynne Jassem, Olympics, Juliet Lyon, Prostitution, Young Adult fiction
70-year-old New York comedian Lynne Jassem, language of sport, Juliet Lyon leaves Prison Reform Trust, decriminalising prostitution in New Zealand and what is Young Adult fiction?
70 year old US comedian, mime artist and tap dancer, Lynne Jassem takes her one-woman show, 'From Como To Homo' to the Edinburgh Festival Fringe.
As the Olympics opens in Rio, new research drawn from 20 years of collecting and studying the English language highlights disparities in how we talk about men and women in relation to sport. Sarah Grieves, Language Research Project Manager at Cambridge University Press shares her findings with Jenni.
Juliet Lyon is standing down after nearly 17 years as Director of the Prison Reform Trust. She joins Jenni to reflect on the progress and frustrations in effecting change for women within the criminal justice system.
What is Young Adult fiction? 17 works of Young Adult fiction have been re-issued in a series called The Originals. Authors Beverley Naidoo and Berlie Doherty are included and they explain why they write for young adults, how the genre has changed, and why YA fiction matters.
In June 2003 New Zealand became the first country to decriminalise sex work. Brothels were made legal and inspected, workers offered protection under the law and rights to pay and conditions. Campaigners hoped that it would offer women who worked in the sex trade greater autonomy and protection. But one campaigner for change, Sabrinna Valisce, says the opposite has happened.
Presenter: Jenni Murray.
Chapters
Female Sports Language

Sarah Grieves discusses research into how we talk about men and women in sport.

Duration: 05:11

Juliet Lyon

Juliet Lyon discusses the progress made for women within the criminal justice system.

Duration: 10:35

Lynne Jassem

Lynne Jassem, talks about her Edinburgh Festival Fringe debut show, 'From Como To Homo'.

Duration: 07:25

New Zealand Prostitution

Campaigner, Sabrinna Valisce, discusses the effect of sex work decriminalisation.

Duration: 09:46

Young Adult Fiction

Authors Beverley Naidoo and Berlie Doherty explain how the genre has changed.

Duration: 08:44

Credits

| Role | Contributor |
| --- | --- |
| Presenter | Jenni Murray |
| Interviewed Guest | Lynne Jassem |
| Interviewed Guest | Sarah Grieves |
| Interviewed Guest | Beverley Naidoo |
| Interviewed Guest | Berlie Doherty |
| Interviewed Guest | Sabrinna Valisce |
| Interviewed Guest | Juliet Lyon |