Main content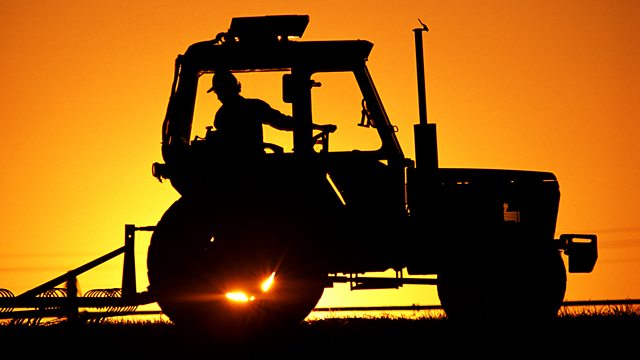 New research on how bovine TB is spread between badgers and cattle, behavioural orders for sheep and the Irish mushroom industry
A new study looking at the link between badgers and Bovine TB, behaviour orders for sheep, and the Irish mushroom industry.
A new scientific report by the Zoological Society of London and Imperial College has concluded that badgers don't transmit TB to cattle by direct contact, and that the disease is spread in the environment, through faeces and urine. BBC Science Correspondent Pallab Ghosh looks at the research.
Sheep have wandered freely in the Forest of Dean since ancient times, but this could be set to change. The district council is proposing to introduce new antisocial behaviour law - a Public Space Protection Order - that would mean that any shepherd allowing his sheep to 'enter and remain' in the village of Bream could be liable for a serious fine.
Irish Mushroom growers export 83% of their produce to the UK. But what will that trade look like once we leave the EU? RTE reporter Damien O'Reilly meets Eugene Kiernan, owner of Breffni Mushrooms. They have 330 employees and they supply 200 Tonnes of mushrooms per week to the Irish and British market.
Lastly Farmers and crofters in parts of the Scottish Highlands and in some areas of Dumfries and Galloway have reported damage to fields and livestock which they believe has been caused by populations of wild boar. Nancy Nicolson reports.
The latest news about food, farming and the countryside. Presented by David Gregory-Kumar and produced by Emily Hughes.