Main content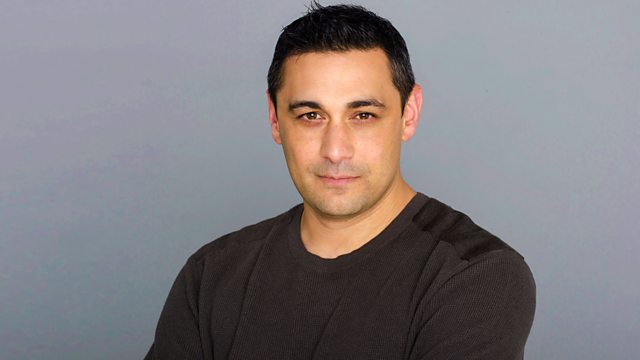 Signs of life on planets, Royal Society Book Prize, Queen Bee control, Galactic Prom 29
What clues should we look for when searching for life on other planets? And as the BBC proms goes intergalactic Iris Ter Schiphorst discusses her commission - Gravitational Waves.
What should we be looking for when searching for life on other planets beyond our solar system? Scientists urgently need to come to a consensus on this as a new suite of telescopes soon begins detecting. The space agency NASA has put together a virtual institute called The Nexus for Exoplanet System Science, and they've just met to work out how we should be looking for bio signatures - on the burgeoning catalogue of worlds beyond the Solar System. Adam Rutherford hears from Sarah Rugheimer, an astrobiologist from the University of St Andrews, on why the world's astrobiologists have decided to lay down the law.
The Royal Society Insight Investment Book Prize celebrates some of the best science published each year. Today the judges announced their shortlist:
The Cure by Jo Marchant; The Gene by Siddhartha Mukherjee; The Hunt for Vulcan by Thomas Levenson; The Invention of Nature by Andrea Wulf; The Most Perfect Thing by Tim Birkhead; The Planet Remade by Oliver Morton.
We're talking to all the authors over the next 6 weeks before the winner is announced on the 19th of September. The first is Oliver Morton's The Planet Remade: How Geoengineering Could Change the World.
Bee hives have evolved to have a complex, fascinating social hierarchy, and although we know about Royal Jelly and pheromones, how exactly does the queen bee control the fertility of the rest of the hive? A team of New Zealand geneticists, Peter Dearden and Elizabeth Duncan, has finally worked it out.
This Saturday's evening BBC Prom is set in space. The National Youth Orchestra performs The Planets by Holst, and Richard Strauss' Also Sprach Zarathustra. But the concert begins with a piece inspired by this year's detection of Gravitational Waves by LIGO, the Laser Interferometer Gravitational-Wave Observatory. Gravitational Waves composer Iris Ter Schiphorst discusses how she went galactic.
Producer: Adrian Washbourne.
Last on
Broadcasts

Take the Synthetic Voices and Personality Test
Podcast
Adam Rutherford goes inside science to explore the research that is transforming our world