Main content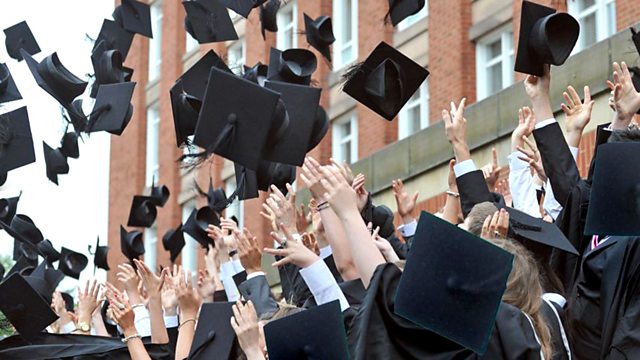 Student debt, Energy prices, Tourism to Spain
Peter White presents consumer affairs. The energy regulator Ofgem says some of the poorest people will have their energy charges capped.
The Energy regulator Ofgem says some of the poorest people will have their energy charges capped. They're the people in the two million households who pay for gas and electricity using pre-payment meters. It was the biggest change to come out of a two year investigation into the energy market by the regulator, the Competition and Markets Authority and now Ofgem say they will put that in place.
She left school without a single GCSE and with teachers telling her she'd never amount to much. Last year she quit her job in a call centre to start a business selling dresses from her bedroom. Within twelve months the company, Want That Trend, had made sales worth more than £7 million. The founder and owner of Want That Trend, Victoria Molyneux joins us live in our Salford studio.
The families of two severely disabled children have been successful in a judicial review into local authority cuts to short breaks. These breaks are a chance for the children to play in a protected setting outside their homes. Its often difficult for them to use mainstream swimming pools or play centres. West Berkshire Council provides short breaks for families with disabled children, but funding has been cut by more than 40% in one year. Our Disability reporter Carolyn Atkinson has been to meet one of the parents involved. Neither this mother nor her 14 year old son can be named.
Spanish tourism is booming with visitor numbers up 12% this year so far. It means Spanish unemployment figures are down, but when we all turn up, what sort of effect does that have. You and Yours investigates on the island of Ibiza.
Producer: Maire Devine
Presenter: Peter White.
Chapters
OFGEM

The energy regulator say some of the poorest people will have their energy charges capped

Duration: 06:53

WANT THAT TREND

Last year Victoria Molyneux quit her job and started selling dresses from her bedroom

Duration: 04:51

DISABILITY

Families have succeeded in a judicial review into local authority cuts to short breaks

Duration: 08:27

SPANISH TOURISM

There was a 12% rise in foreign visitors to Spain in the first half of the year

Duration: 08:05

PUBS

The boss of a gin bar has blocked mobile signal in order to get people to switch off.

Duration: 03:22

STUDENT DEBT

Government maintenance grants were scrapped this week and will be replaced by a loan

Duration: 05:50