Main content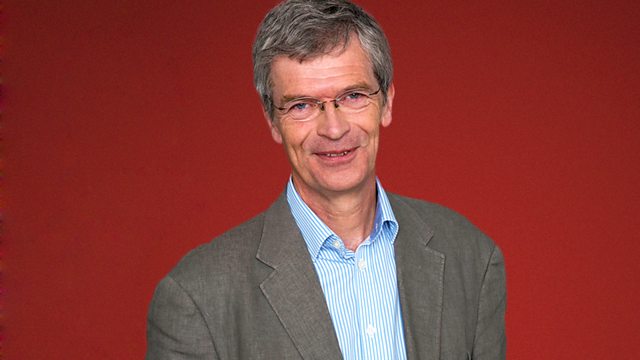 30/07/2016
Trumpeter Keyon Harrold recently appeared playing the music of Miles Davis on the soundtrack of Don Cheadle's film 'Miles Ahead'. This week Alyn Shipton presents music that Harrold has recorded in his own right, plus other classics drawn from across the spectrum of jazz styles and periods.
Performers:
Artist  Buddy Rich
Title  Love For Sale
Composer Porter
Album  Big Swing Face
Label  Pacific Jazz
Number  CDP 7243 8 37989 2 6 Track 5
Duration  4.30
Performers  Bobby Shew, Yoshito Murakami; Chrles Findlay, John Scottie, t; Jim Trible, Ron Meyers, Bill Wimberley, tb; Quinn Davis, Ernie Watts, Jay Corre, Robert Keller, Marty Flax, reeds; Ray Starling, p; James Gannon, b; Buddy Rich, d. 22 Feb 1967
Artist  Keyon Harrold
Title  Peace
Composer Silver
Album  Introducing Keyon Harrold
Label  Criss Cross
Number  1319 Track 6
Duration  7.57
Performers Keyon Harrold, t; Danny Grissett, p; Jeremy Most, g; Dezron Douglas, b; E J Strickland, d. 2009
Artist  Bud Powell
Title  Coming Up
Composer Powell
Album  The Scene Changes
Label  Blue Note
Number  91897 Track 10
Duration  5.26
Performers Bud Powell, p; Paul Chambers, b; Art Taylor, d. 28 Dec 1958
Artist  Eddie Durham
Title  Stardust
Composer Carmichael
Album  Eddie Durham
Label  RCA
Number  5029 Side B Track 3
Duration   c4.00
Performers:  Eddie Durham g; Raymond Tunia, p; Leonard Gaskin, b; Herman Bradley, d, Feb 13, 1974
Artist  Tony Crombie
Title  Laker's Day 
Composer Crombie 
Album  Jazz at the Flamingo
Label  Jasmine
Number  Track 6
Duration  10.18
Performers Ronnie Scott, Tubby Hayes, ts; Harry Klein, bars; Terry Shannon, p; Lennie Bush b; Tony Crombie, d.
Artist  Charlie Christian
Title  Waiting for Benny
Composer Christian
Album  Solo Flight: With The Benny Goodman Sextet and Orchestra
Label  CBS
Number  Track 6
Duration  5.06
Performers Cootie Williams, t; Georgie Auld, ts; Johnny Guarnieri, p; Charlie Christian, g; Artie Bernstein, b; Dave Tough d. 13 March 1941
Artist  Mike Daniels
Title  The Chant
Composer Stitzel
Album  Best of British Jazz from the BBC Jazz Club
Label  Upbeat
Number  183 Track 4
Duration  4.05
Performers:  Mike Daniels, t; John Barnes, cl; Gordon Blundy, tb; Geoff Walker, bj; Des Bacon, p; Don Smith, b; Arthur Fryatt, d. 23 July 1959.
Artist  Sam Morgan
Title  Bogalousa Strut
Composer Morgan
Album  Jazz City New Orleans
Label  Marshall Cavendish
Number  025 Track 2
Duration  3.00
Performers Sam Morgan, Ike Morgan, c; Jim Robinson, tb; Andrew Morgan, cl; Earl Fouché, as; O C Blancher, p; Johnny Davis, bj; Sidney Brown, b; Roy Evans, d. 22 Oct 1927.
Artist  Tina Brooks
Title  For Heaven's Sake
Composer Bretton, Edwards, Meyer
Album  Back to the Tracks
Label  Blue Note
Number  84052 Track 4
Duration  6.07
Performers:  Tina Brooks, ts; Kenny Drew, p; Paul Chambers, b; Art Taylor, d.
Artist  John Etheridge & Vimala Rowe
Title  Dark Shadows
Composer Colman / Henry
Album  Out of the Sky
Label  DY
Number  028 Track
Duration  3.02
Performers Vimala Rowe, v; John Etheridge, g. 2015.