Main content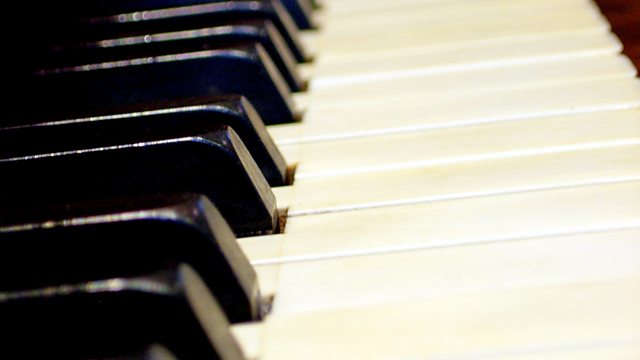 Clara Schumann, Chopin, Roxana Panufnik, Wolf, Duparc and Ilse Weber
Music by Clara Schumann, Chopin, Roxana Panufnik, Wolf, Duparc and Ilse Weber, featuring Benjamin Appl, Pavel Kolesnikov, Kathryn Rudge, Ilker Arcayurek and Peter Moore.
Clemency Burton-Hill celebrates the music making of the BBC New Generation Artists. Each Saturday lunchtime over the summer, there's a chance to hear a starry line-up of young musicians caught by the BBC microphones as they embark on glittering international careers. In the third programme in this summer series, there's a chance to catch up with the three singers currently on the scheme.
Clara Schumann: Sie liebten sich beide Op.13 no.2; Lorelei
Benjamin Appl (baritone), Pavel Kolesnikov (piano)
Chopin: Mazurka in B minor Op.33 no.4
Pavel Kolesnikov (piano)
Roxanna Panufnik: Love Sought
Kathryn Rudge (mezzo), Rachel Roberts (viola), Anna Tilbrook (piano)
Wolf: Anakreons Grab; An den Schlaf; Ganymed
Ilker Arcayürek (tenor), Simon Lepper (piano)
Duparc: Phidylé
Peter Moore (trombone), Jonathan Ware (piano)
Ilse Weber: Ich wandre durch Theresienstadt; Wiegala
Benjamin Appl (baritone), James Baillieu (piano).