Main content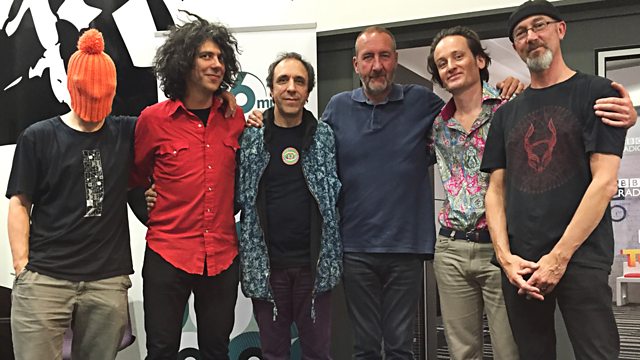 Gong
Marc Riley has a live session from Gong, featuring Karvus Torabi on lead vocals.
Gong - in for a live as you like session tonight. Founder member Daevid Allen died in 2015 but the rest of the guys are back with his friend Karvus Torabi taking lead vocal duty.
Rejoice! I'm Dead! is the band's new album and the 28th studio album of a career that started after Daevid quit the Soft Machine at the tail end of the 60's.
In tonight will be Kavus (vocals/guitar), Fabio Golfetti (guitar/vocals), Dave Sturt (bass/vocals), Ian East (sax/flute) and Cheb Nettles (drums/vocals) wow.
Karvus has been in session before with Tim Smith's Cardiacs and his own band Knifeworld.