Main content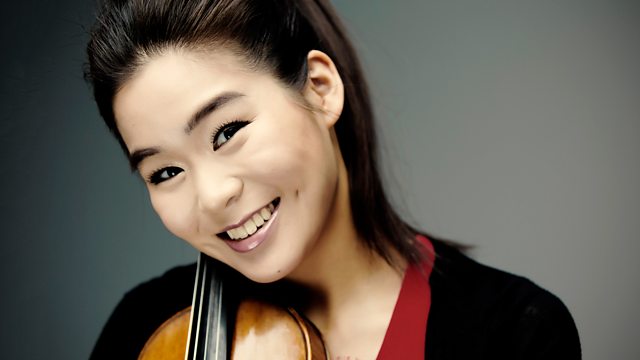 Tchaikovsky, Mozart, Brahms and Martinu
Clemency Burton-Hill features Radio 3 New Generation Artists. With Esther Yoo (violin) playing Tchaikovsky, the Van Kuijk Quartet in Mozart and Benjamin Appl (baritone) in Brahms.
Clemency Burton-Hill celebrates the music-making of the BBC New Generation Artists. Each Saturday lunchtime over the summer, there's a chance to hear a starry line-up of young musicians caught by the BBC microphones as they embark on glittering international careers. Today we hear from Esther Yoo who appears at the BBC Proms this week and from the baritone Benjamin Appl and the Van Kuijk Quartet all of whom have been signed up by international record labels.
Tchaikovsky: Valse-scherzo in C major Op.34, arr. for violin and piano
Esther Yoo (violin), Zhang Zuo (piano)
Mozart: Divertimento in D major K.136
Van Kuijk Quartet
Brahms: Heimweh songs
Heimweh I: Wie traulich war das Fleckchen (Groth) Op.63/7
Heimweh II: O wüsst' ich doch den Weg zurück (Groth) Op.63/8
Heimweh III: Ich sah als Knabe (Groth) Op.63/9
Benjamin Appl (baritone), Andrew West (piano)
Martinu: Sonatina for clarinet and piano
Annelien Van Wauwe (clarinet), Martin Klett (piano)
Chopin: Mazurka in C minor Op 30 No 1
Pavel Kolesnikov (piano).