Main content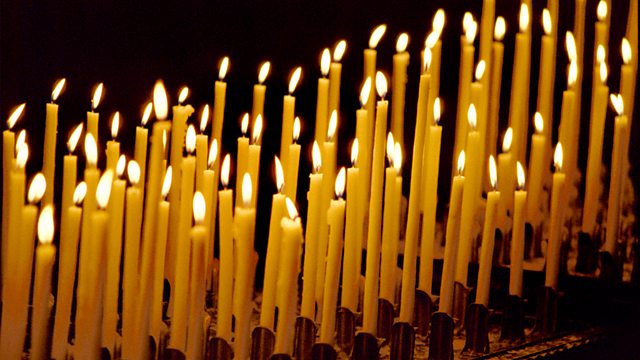 30/07/2016
A spiritual comment and prayer to begin the day with Sister Gemma Simmonds, CJ.
Script
Good morning.  For many of us it's been a sizzling hot July.  We've had the kind of summer weather people remember with rose-tinted recollections of childhood: long, warm evenings, ice-cream vans and sun-bathing in the garden.

But on one evening recently in London the hot weather was blamed for a night of rioting and fighting.  People just got too hot to behave calmly, it was suggested.  Getting hot and bothered may bring out the worst in us, but it can't be an excuse for violence and aggression.  The Gospel writer Matthew depicts Jesus urging us to behave well towards those we don't like.  He says,

'Love your enemies and pray for those who persecute you, so that you may be children of your Father in heaven; for he makes his sun rise on the evil and on the good, and sends rain on the righteous and on the unrighteous.'

We're told here that the natural world and its consequences aren't governed by our good or bad behaviour.  We're challenged to be generous like God, who gives gifts of sunshine and rain regardless of whether people are 'on his side', or they've deserved it.  If we only ever behaved well when we were in the mood, or with people we like the world would be in a sorry state. Sunshine or rain, darkness or light, the challenge is for us to be good neighbours and citizens simply because it adds to the sum of goodness in the world.  When we ourselves experience the undeserved kindness of strangers, we get a glimpse of the generosity of God.

Father in Heaven, you care for us whether we deserve it or not.  Help us in our daily lives to be cheerful givers.  Amen.