Main content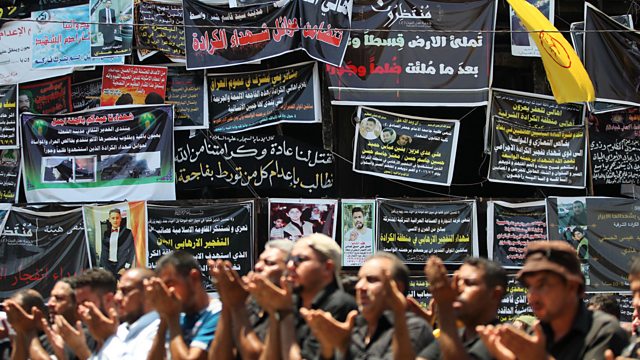 A Tale of Two Men in a City
Correspondents report on two friends reunited in Baghdad, trade and incendiary cuisine in Chengdu, an orphan in South Sudan, Neanderthals in Gibraltar and slow traffic in Serbia.
Kate Adie introduces dispatches from writers and correspondents around the world. This week: Lyse Doucet reports from Baghdad on the unexpected meeting of Karim and Sadiq who last encountered one another over fifteen years ago when Iraq was a different place. Kamal Ahmed samples Szechuan cuisine with the new British Chancellor of the Exchequer, Philip Hammond, and discovers how Chinese business people and officials see the economic and trade outlook. Alastair Leithead visits the UN protection camps in South Sudan and meets an orphaned teenager. Melissa Hogenboom explores the caves of Gibraltar where scientists have uncovered remarkable evidence of the similarities between human beings and our extinct relatives - the Neanderthals. And Guy De Launey, caught in a summer holiday traffic jam on the border between Serbia and Croatia, reflects on how far the two former entities of Tito's Yugoslavia have fared in the twenty-five years since war split them apart.
Editor Penny Murphy.