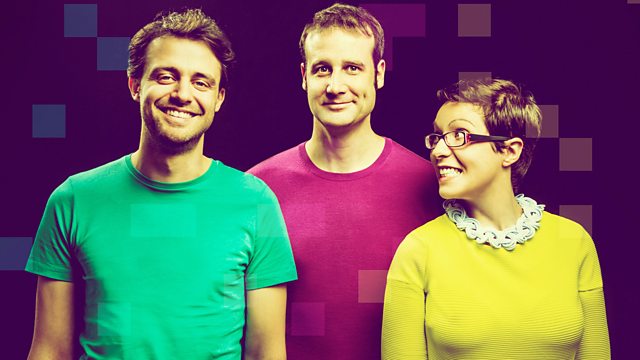 A heady combination of maths, science and comedy with Festival of The Spoken Nerd trio who are stand up Mathematician Matt Parker, Physicist Steve Mould and Physicist and musician Helen Arney. It's science that you can play along with at home as the team look at domestic phenomena that we relate to on a day to day basis.
In this episode the power of static electricity is harnessed, our internal bacteria examined and get a great life hack on how to chill cans of beer without a fridge.
Producer.... Julia McKenzie
A BBC Studios Production.
Last on