Main content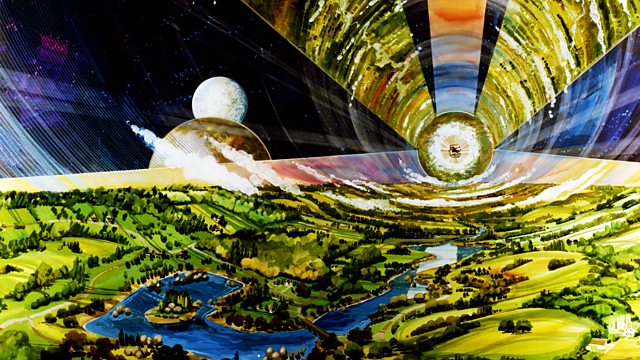 Caravans in Space
Is the Earth getting you down? Richard Hollingham meets scientists, engineers and anthropologists planning human colonies, starships and settlements far beyond our home planet.
Is the Earth too perfect? The Moon too grey? Mars too dusty? Then how about setting up a human colony in the depths of space?
Richard Hollingham travels to the Tennessee Valley Interstellar Workshop in Chattanooga, Tennessee to meet scientists, engineers, doctors and anthropologists planning human colonies in space and spaceships that will take humanity to the stars.
These are not dreamers - although they all have an ambitious dream - but well qualified experts. Several work at Nasa, others have day jobs at universities and research institutes.
Richard hears of proposals to build giant space stations and worldships - vessels packed with the best of humanity. These caravans in space might be lifeboats to escape an approaching asteroid or perhaps the first step to colonising the galaxy.
The programme features conference chair and Technical Adviser to Nasa's Advanced Concepts Office, Les Johnson. He is keen that any discussions about our interstellar future are rooted in reality, not Star Trek.
We also hear from John Lewis, Director of the Space Engineering Centre at the University of Arizona, who advocates mining asteroids and suggests the first space colonies would be like lawless frontier towns.
Other contributors include architect Rachel Armstrong, who is engineering soils for living, breathing organic spaceships and anthropologist Cameron Smith.
As the programme is recorded on location in Chattanooga, it would be remiss of us not to make some reference to trains. Fortunately, our spacefaring future is being discussed in a railroad-themed hotel and on the local tourist train passengers are surprisingly open to living life permanently away from Earth.
Producer: John Watkins
A Boffin Media production for BBC Radio 4.