Main content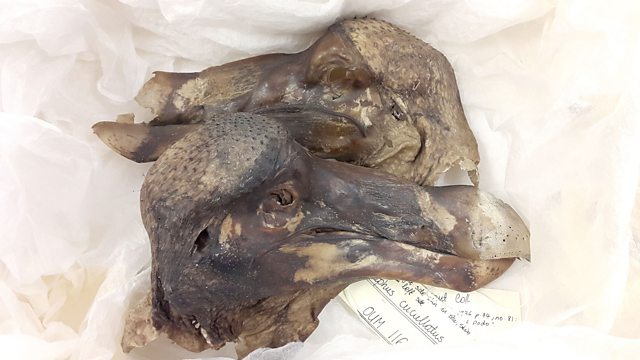 The Inevitable
We are told we must accept it, or bow to it - but what, if anything, can really be called the inevitable? Writer Patrick McGuinness delves behind the rhetoric for answers.
We are encouraged to face the inevitable, bow to it, accept it. In this witty and personal exploration, the writer, poet, and professor of Modern Languages at Oxford University, Patrick McGuinness, delves behind the rhetoric to explore just what is inevitable.
Should we bow to it, or defy it?
Patrick begins by digging into the classical roots of The Inevitable to uncover how the Romans wielded Providence as a political weapon. He takes a spin on the medieval Wheel of Fortune, when concepts of Fate became a little less fixed.
Today, it's in the area of new technology where The Inevitable is invoked most often. Patrick mounts a defence of old technologies and media, such as paper and printed books, condemned to "inevitable" obsolescence. Why, he asks, should people abandon materials that have served them for centuries just because the tech companies have new gizmos to sell and are keen to consign their competitors to oblivion?
But surely there are some things that are genuinely and unarguably inevitable? Intrigued to discover if his own ageing process can be kept at bay, Patrick consults a leading cosmetic surgeon about double chins, puffy eyes, and the future of rejuvenation. Are we heading towards a time when the inevitable is not only delayed but transcended?
He meets a technologist at the cutting edge of medical research who believes it won't be too long before we potentially live to a thousand, repairing and upgrading our bodies as we go. So if the ageing process can be overcome, what about the ultimate inevitable, death itself?
Given a rare sighting of the skull of the only dodo remains that still contain soft tissue, Patrick learns about the radical possibilities of "de-extinction".
Produced by Paul Quinn
A Loftus production for BBC Radio 4.
Last on