Main content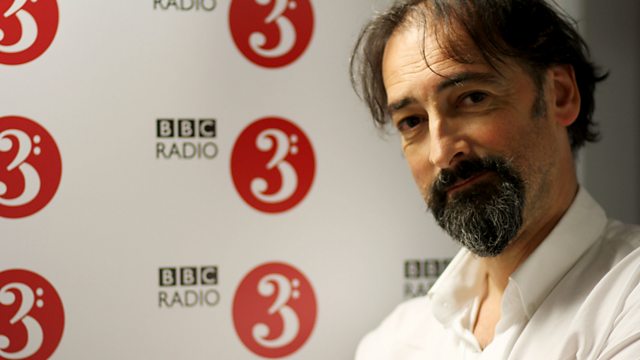 Friday - Sarah Walker, plus Rob Cowan with Alistair McGowan
With Sarah Walker. Including Music in Time: Borodin: The Steppes of Central Asia; Artist of the Week: mezzo Sarah Connolly, featured in Purcell's Dido and Aeneas (final scene).
9am
My favourite... Vivaldi Concertos. Sarah shares her favourite Baroque masterpieces from Vivaldi's impressive range of concertos. With over 600 to choose from, Sarah discovers rarely-heard masterpieces which catch the ear with their unusual instrumental soloists such as the soft velvety tones of the viola d'amore. There are also works with eccentric titles: Proteus or the World Turned Upside Down, and styles range from the dramatic - his late concertos written in Vienna - to the joyful trilling of the Goldfinch. Sarah's line up of leading performers includes Europa Galante with Fabio Biondi, recorder player Maurice Steger with I Barocchisti, and fiery ensemble Zefiro.
9.30am
Take part in our daily musical challenge and identify the two pieces which have been laid on top of each other.
10am
Rob Cowan talks to the actor, comedian, impressionist and writer Alistair McGowan. Alistair appears at the BBC Proms next Monday in a cabaret chamber music concert devoted to the world of the French composer Erik Satie, one of Alistair's musical passions. Alistair's career has continued to diversify since his last appearance on Essential Classics in 2012, showing his culinary skills on the Great Sport Relief Bake Off, playing the title role in the critically-acclaimed 'An Audience With Jimmy Savile', as well as a successful stand-up tour with Jasper Carrott.
10:30am
Music in Time: Romantic
The spotlight is on the Romantic period and the fascination many composers were starting to have with the world east of Europe, for example the 'Steppes of Central Asia' as depicted by the Russian Alexander Borodin
11am
Sarah's Proms Artist of the Week is Sarah Connolly, who performs at the Proms, this Friday night in Mahler's Symphony No.3. A former member of the BBC Singers, Sarah is one of the UK's most popular mezzo-sopranos, receiving critical acclaim for her performance on stage and on disc. Her breakthrough in Handel's opera Xerxes led to roles at Glyndebourne, ENO and the New York Metropolitan Opera. More recently she has made her name in Romantic and 20th-century masterpieces such as Strauss's Der Rosenkavalier and Mark-Anthony Turnage's The Silver Tassie. This week offers the chance to explore the range of Sarah's repertoire as the tragic queen Dido in Purcell's semi-opera, the intimate depiction of a woman's life in Schumann's Frauenliebe und -leben, virtuoso arias by Handel from Alcina and Hercules, Elgar's Sea Pictures, and Romantic songs from Hahn and Brahms.
Purcell
Dido and Aeneas: Final scene
Sarah Connolly (mezzo-soprano)
Choir and Orchestra of the Age of Enlightenment
Elizabeth Kenny and Steven Devine (directors).
Music Played
My favourite... Vivaldi concertos

Alistair McGowan's Choice No. 1

Alistair McGowan's Choice No. 2

Rob's choice for Alistair McGowan

Music in Time: Romantic

PROMS ARTIST OF THE WEEK: SARAH CONNOLLY
Imperfect Harmony
The music played:
Debussy
Images, Set I No.1: Reflets dans l'eau
Zoltan Kocsis (piano)
PHILIPS
 
Pärt
Spiegel im Spiegel
Nicola Benedetti (violin)
Alexei Grynyuk (piano)
DG