Main content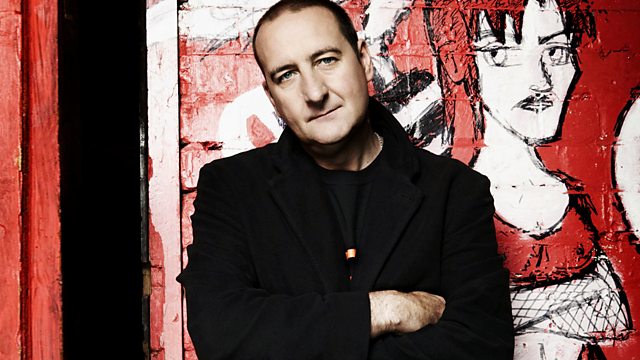 Marc Bolan and Joni Mitchell
Marc Riley delves into the BBC spoken word music archive, unearthing two fascinating interviews - Marc Bolan from 1973 and Joni Mitchell from 1983.
The BBC's archive is justifiably and inarguably world-famous, but most of this attention and praise is showered on the musical riches it contains - all those life-changing Peel performances, seminal sessions from Jimi Hendrix, Led Zeppelin, David Bowie and so on. But there's another archive that's just as diverse and rich and rewarding - the BBC's spoken work archive.
As long as there have been pop stars, the BBC has spoken to them. Here, Marc Riley and his trusty Time Machine will steer you back through the years to visit the great and the good, the famous and the infamous. In each episode, Marc travels to two different points in time and revisits two interviews that have something in common - a person or place, a shared influence or ideology, a discovery or a misunderstanding.
In this first episode of the series, we hear from Marc Bolan and Joni Mitchell. Although the two interviewees may seem poles apart, in fact they had much in common. Both came out of the late-Sixties musical underground and they both started as acoustic singer-writers before heading into glam-pop territory (Bolan) and world music and jazz (Mitchell).
We find Marc Bolan in conversation with Radio 1's John Pidgeon from 1973, as he talks about the financial hardships of being part of the late Sixties counter-culture scene - a scene not quite as glamorous as often portrayed. And then we hear Joni Mitchell in conversation with Richard Skinner, from 1983, where she not only discusses the counter-culture from the American perspective - as vividly portrayed in her own song Woodstock - but also how fame has impacted her life.
A Smooth Operations production for BBC Radio 4.
More episodes
Previous
You are at the first episode