Main content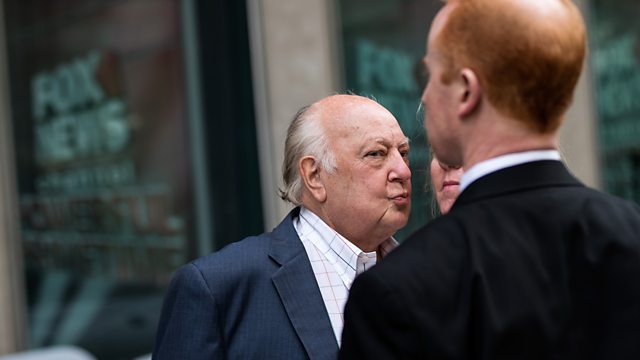 CEO of Liberty Global Mike Fries, Guardian losses, Fox News CEO Roger Ailes departs
The CEO of Liberty Global on the impact of Brexit, Guardian Media Group reports record £69 million losses, and the rise and fall of Fox News CEO Roger Ailes.
Liberty Global is the world's largest international TV and broadband company, with over 27 million customers worldwide. It's also the owner of Virgin Media, the largest cable company in the UK and Ireland, with 5.6 million customers. On a recent visit to London, its CEO Mike Fries spoke to Steve Hewlett about the strength of the business in the UK market, the impact of Brexit and whether they'd ever consider buying ITV.
Guardian Media Group (GMG), the owner of The Guardian and Observer newspapers, has reported a greater-than-expected full-year operating loss of £69 million. GMG has put the losses in part down to restructuring charges and a fall in print advertising revenues, with some reports saying that disagreements over who should take the blame led to the Guardian's Editor in Chief Alan Rusbridger resigning in May. Steve Hewlett talks to media analyst from Enders Douglas McCabe about the scale of the problem and what, if anything, can be done about it.
Roger Ailes who co-founded Fox News with Rupert Murdoch in 1996, is to depart the news channel. Over two decades, Ailes has led Fox News to becoming one of America's most watched news channels with profits dwarfing its cable news rival's. Ailes has been the driving force behind forming the unique Fox brand with his attention-grabbing style. Its blend of modern production values and partisan news commentary aimed at the moderate and conservative right counterbalanced what Ailes saw as the liberal bias of competitor news channels. We hear from author Kerwin Swint, and NPR's David Folkenflik about the rise and fall of this huge figure in US media.
Prod: Katy Takatsuki.
Last on
Broadcast