Main content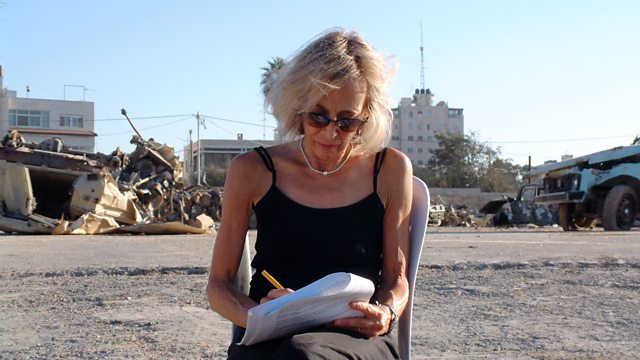 The Norma Percy Tapes
4 Extra Debut. Norma Percy draws on her own TV archive to reflect on her long career in documentary making. From 2016.
Norma Percy draws on taped interview rushes and her own TV archive to reflect on her long career in documentary making, recalling her favourite encounters and the interviews she will never forget - as well as the role of television in making history.
For decades television documentary maker Norma Percy and her team have interviewed Presidents and Prime Ministers, global leaders and heads of state. She has spoken to key players in some of the most monumental events in modern history - from the end of the Soviet Union and the break-up of Yugoslavia to the quest for peace in Northern Ireland; from Iran and its relationship with the West to the rise of Putin and the fall of Milosevic, the war in Iraq, elusive peace in the Middle East and decisions inside Obama's White House.
The list of interviewees for her TV series read like a Who's Who of modern history and international politics: Obama, Sharon, Clinton, Gorbachev, Milosevic, Putin, Blair, Carter, Bush, Yeltsin, Powell, Barak.
At the heart of her approach lies 'the method', devised by Norma. The starting point is that key political decisions take place between powerful people, behind closed doors, in private. Many of these meetings are secret. So, for a television series to tell these stories, the interviewer must first find out that the meetings occurred, then uncover in detail what happened, and then get the people who were actually there to tell their version of events.
This is what her programmes do, producing a body of work that is archived and cherished by historians as primary source material for students and scholars. But it's also exciting television, showing in incredible detail the human drama behind high politics.
Producer: Simon Hollis
A Brook Lapping production for BBC Radio 4
First broadcast on BBC Radio 4 in 2016.
Last on
Broadcasts