Main content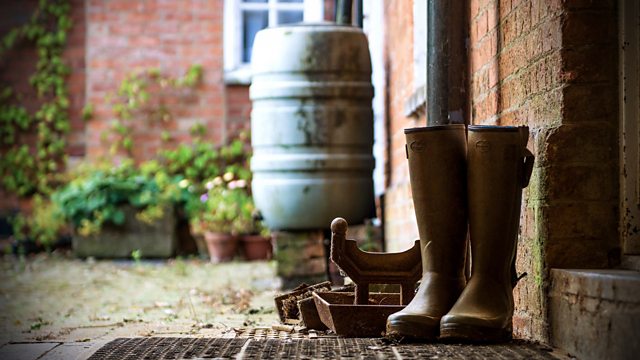 22/07/2016
Anna needs more information, and Jill voices her concern.
Caroline is happy to be back in Ambridge. She hears from Jill that something seems to bothering Shula. Can Caroline get to the bottom of it? Caroline wants Shula and Alistair to visit them in Tuscany. Shula asks if there has been any interest in Grange Farm. Yes, they have had an offer they might accept. The offer is from a developer who wants to convert the farm into holiday flats.
Jill tells Peggy she saw Toby leaving Rickyard in the middle of the night. She worries about Pip getting involved with a Fairbrother. They talk about the progression of Helen's case.
Peggy reports on Helen and little Jack. Tom and Peggy lament that all of Helen's dreams and ideas have been put on hold. Tom is glad, though, that she has made a friend in prison, because that is what Rob tried to take away from her. Meanwhile, Anna asks Helen for character witnesses. Helen isn't sure who she has left to nominate, but tentatively suggests Neil and Ian. Anna says she needs to know about Rob's violence. Helen reveals to Anna that Rob hit her when she demanded that Ursula left. Anna probes for more incidents but Helen shuts down. Anna raises the issue of the helpline, because she needs Helen's permission to get hold of the call record. Anna says that it could really help her case...
Credits
| Role | Contributor |
| --- | --- |
| Writer | Caroline Harrington |
| Director | Alison Hindell |
| Editor | Sean O'Connor |
| Jill Archer | Patricia Greene |
| David Archer | Tim Bentinck |
| Ruth Archer | Felicity Finch |
| Pip Archer | Daisy Badger |
| Kenton Archer | Richard Attlee |
| Pat Archer | Patricia Gallimore |
| Tom Archer | William Troughton |
| Brian Aldridge | Charles Collingwood |
| Jennifer Aldridge | Angela Piper |
| PC Harrison Burns | James Cartwright |
| Alice Carter | Hollie Chapman |
| Justin Elliott | Simon Williams |
| Rex Fairbrother | Nick Barber |
| Toby Fairbrother | Rhys Bevan |
| Clarrie Grundy | Heather Bell |
| Emma Grundy | Emerald O'Hanrahan |
| Shula Hebden Lloyd | Judy Bennett |
| Adam Macy | Andrew Wincott |
| Kate Madikane | Perdita Avery |
| Fallon Rogers | Joanna Van Kampen |
| Lynda Snell | Carole Boyd |
| Caroline Sterling | Sara Coward |
| Rob Titchener | Timothy Watson |
| Helen Titchener | Louiza Patikas |
| Anna Tregorran | Isobel Middleton |
| Peggy Woolley | June Spencer |
Countryside Insights from The Archers