Main content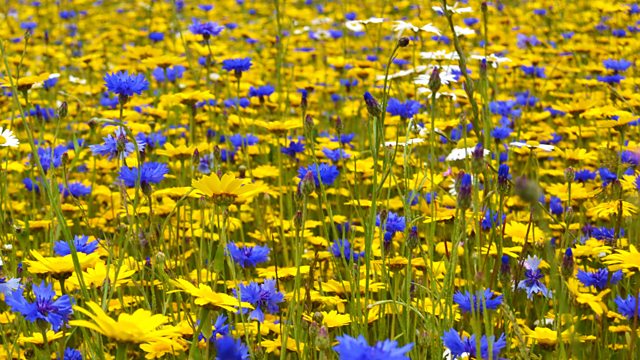 Summer garden party, Royal Botanic Garden Edinburgh
Peter Gibbs presents the show from the GQT Summer Garden Party at the Royal Botanic Garden Edinburgh. With panellists Matthew Wilson, Matt Biggs, Anne Swithinbank and Jim McColl.
Peter Gibbs presents the horticultural panel programme from the GQT Summer Garden Party at the Royal Botanic Garden Edinburgh. Matthew Wilson, Matt Biggs, Anne Swithinbank and Jim McColl answer the questions.
This week the panel share their favourite horticultural scents, rescue some mistreated kale, and advise a Shetland gardener on how to grow magnolia.
Also Peter forecasts the weather from the top of the glasshouses, Matt Biggs goes in search of his plant-hunting hero, and Anne finds out how edible planting can encourage new gardeners.
Produced by Dan Cocker
Assistant Producer: Laurence Bassett
A Somethin' Else production for BBC Radio 4.
Last on
Fact Sheet
Q. I would like to grow an Acer in an exposed garden. Could the panel recommend a variety that will survive the conditions and provide a red colour?
A. Anne – You could try the Field Maple in an exposed position but it won't fit the red theme. It is very commonly used for hedging but works well as a stand alone with its pretty leaves and attractive bark.
Matthew – There aren't any red Acer varieties that would cope in an exposed condition, but Euonymus europaeus ' Red Cascade' would create the same effect.
Q.  I would like to make a wheelie bin shelter with a living roof. What would you recommend and how deep should the soil be?
A. Jim – The roof should be slightly sloped to remove the water and the soil should be at a depth of about an inch (2.5cm). I have used Sedums in the past and they require little attention.
Q. Is there any chance of growing a Magnolia on the Shetland Islands? The temperatures are quite warm but the garden is exposed to wind and salt spray.
A. Matt – If you create a shelterbelt you could get away with some of the early spring flowering varieties. Magnolia liliiflora ' Nigra' produces dark flowers throughout the summer. Magnolia stellata is a lower growing variety.
Anne – I grow a hybrid variety called Loebneri that copes well with the south-westerly winds in my Devon garden.
Q. I bought some horse manure to spread on my rose bed. I now have grass growing out of the bed. What can I do to control it?
A. Matthew – It is probably Couch grass and will need to be dug out so that you remove the roots.
Anne – Couch will have long, fleshy rhizomes. Make sure you don't disturb the roots of the roses as this will cause suckering. You could add mulch so that the roots are drawn to the surface and you don't disturb the hard ground beneath.
Q. When is the best time to prune a plum tree?
A. Jim – The age of the tree is important. In the first five years you should think about shape rather than fruit. This will make it easier in future years.  The best time is in the spring. Make sure you don't leave any branches too long because they will bend when loaded with fruit. A goblet shape will allow for air circulation.
Q.  I have a small front garden and would like some wild-looking, colourful, climbing plants.
A. Matt – Use some structural plants such as Ilex crenata clipped into a sphere. I would also look at ferns like the Dryopteris erythrosora or Hart's tongue fern. In the spring I would use bulbs and then add summer containers.
Anne – I would use two-three inches of mulch to stop weed growth.
Q.  What are your favourite scents in the garden?
A. Peter – Philadelphus on a warm evening.
Anne – Malmaison Carnations.
Matt – Trachelospermum jasminoides.
Matthew - Rosa 'Roseraie de l'Hay'
Broadcasts