Main content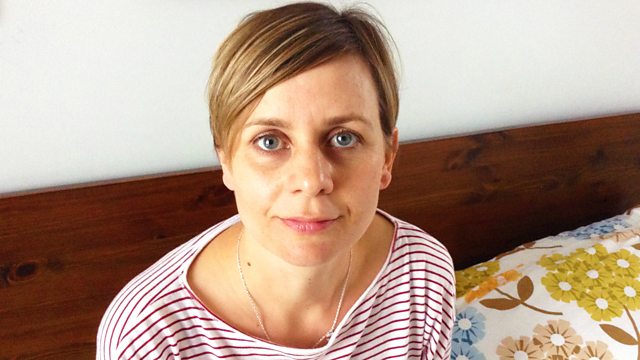 We Need to Talk about Stillbirth
Emma Beck's daughter Mary was stillborn in 2010. Six years on she talks to other parents and clinicians about stillbirth and asks why nine babies like Mary die in the UK every day.
In 2010, Emma Beck's second child Mary was stillborn at 36 weeks. There were no warning signs. Her pregnancy had been low-risk. She is not alone, the majority of stillbirths occur in women whose pregnancies are assessed as low-risk.
Stillbirth is ten times more common than cot death, yet it's often not talked about. It remains something of a taboo.
Every day in the UK, nine babies are stillborn. For almost a third, no cause of death is found.
There are known risk factors for stillbirth - extremes of maternal age, smoking, obesity, social deprivation and certain ethnic groups - but there are huge gaps in our understanding of why babies die before or during birth. Doctors and scientists researching it believe raising awareness and talking about stillbirth is the first step to preventing it.
Emma learns the largest single group of stillbirths is due to placental failure. This under-researched organ that exists only for the 9 months of pregnancy is the baby's life support system. If the placenta stops working it's like multiple organ failure.
She meets Professor Gordon Smith at Cambridge University who's searching for clues to prevent stillbirth in his biobank of tissue and blood samples. In Manchester, she visits Dr Alex Heazell at St Mary's Hospital, whose team is trialling drugs to improve placental function. She also talks to Professor Jane Norman, Director of the Edinburgh Tommy's Centre, who suggests that empowering and listening to women may hold the key to reducing the rate of stillbirth.
Emma also speaks to other bereaved parents whose lives have been changed in ways they could never have imagined.
A Sparklab production for BBC Radio 4.
Last on
For Support and Information
Sands supports anyone affected by the death of a baby that has died before, during, or shortly after birth and offer telephone support and online message boards
Phone: 0207 436 5881.
www.uk-sands.org
Tommy's provides a free information service that educates all parents-to-be about health in pregnancy, plus bereavement support for anyone who has experienced a pregnancy loss.
Phone: 0800 0147 800
www.tommys.org
Saying Goodbye provides National Remembrance Services across the UK, as well as support, advice and assistance for anyone who has suffered the loss of a baby, at any stage of pregnancy, at birth or in early years, whether the loss be recent or historic.
www.sayinggoodbye.org
The Child Death Helpline offers support to anyone affected by the death of a child of any age, from prebirth to adult, under any circumstances, however recently or long ago.
Phone: 0800 282 986 Mon-Fri 9am-5pm)
www.childdeathhelpline.org.uk
Kicks Count provides a pregnancy information guide for expectant mums and dads focussing on baby movement monitoring and a range of support options
www.kickscount.org.uk
Broadcast