Main content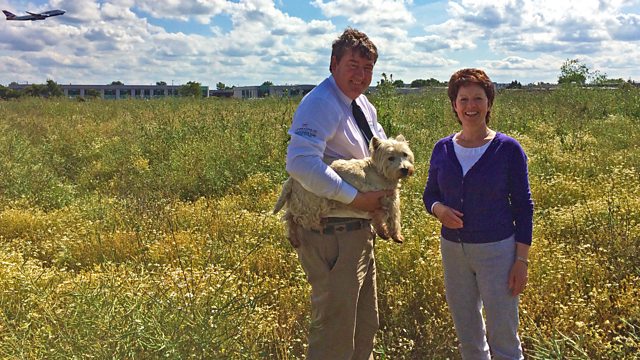 Biodiversity at Heathrow
Helen Mark visits Heathrow to discover how the airport encourages biodiversity, and she assesses the impact the proposed third runway will have on the area should it go ahead.
Helen Mark visits Heathrow Airport to discover what steps they take to encourage biodiversity and assesses the impact the proposed third runway will have should the decision be made for it to go ahead.
Heathrow has thirteen sites of Conversation, and Helen speaks to to the Airport's Biodiversity Manager Adam Cheeseman about the species he finds there including the Black Bee. Environmental Operations Manager Russell Knight explains how they've encouraged fish species to return to their rivers, and how they plan to create a green fringe around the proposed new runway. Helen also asks how much difference biodiversity can make to a project of this scale.
She visits Colne Valley Park, part of which will be taken up by the new runway, and asks Stewart Pomeroy about the challenges of balancing the needs of the Park with the need for development, and to Mathew Frith from the London Wildlife Trust about the potential impact on the Park's bird and fish species. She also speaks to Colin Rayner who farms land around Heathrow about what life's like for him now and what he thinks the future will be should permission for a third runway be granted.
This programme has been amended since first broadcast. Comments made that St Mary's Parish Church and the Great Barn at Harmondsworth were under threat from the proposed third runway were not correct and have been removed.
Producer: Toby Field.
Adam Cheeseman (L) and Russell Knight (R) with Helen Mark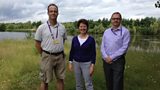 Podcast
Countryside magazine featuring the people and wildlife that shape the landscape of Britain