Main content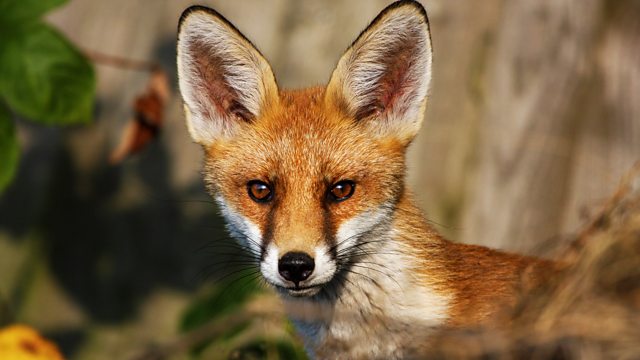 Brett Westwood investigates the biology and culture of the fox, a creature long believed to be the devil in disguise.
Brett Westwood investigates the biology and culture of the Fox - a creature long believed to be the devil in disguise. With poetry by Ted Hughes and Simon Armitage, the rollocking medieval bestseller Reynard the Fox, a fox seduction in an abandoned ruin, and a stakeout in a Bristol back garden with urban fox expert Professor Stephen Harris.
Producer: Melvin Rickarby.
Simon Armitage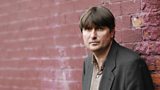 Simon Armitage is a British poet, playwright and novelist. In this programme discusses his highly acclaimed translation of the middle English classic poem Sir Gawain and the Green Knight and reads Ted Hughes' much-loved poem Thought Fox.
Jon Cannon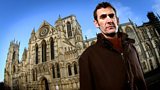 Canon Jon Cannon is Bristol Cathedral's 'Keeper of the Fabric'.  An architectural historian by background he is responsible for overseeing the Cathedral's management of its fabric and precincts.
He is also a lecturer at the University of Bristol and author of Cathedral: the great English cathedrals and the world that made them; The Secret Language of Sacred Spaces and the Shire book of Medieval Church Architecture. He also presented the BBC documentary,
How to Build a Cathedral
.
Erica Fudge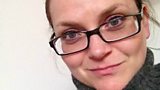 Erica Fudge is Professor of English Studies at the University of Strathclyde in Glasgow. She is the author of a number of books and essays on human-animal relations in the English Renaissance and in the contemporary age.
Her work has also appeared in 
History Today
 magazine and she is the director of the 
British Animal Studies Network
.
Stephen Harris
Stephen Harris is Professor of Environmental Sciences at the University of Bristol, and a lifelong vulpophile. He has studied urban foxes for nearly half a century, first in London and then in Bristol, where he has been monitoring the population for the last 35 years.
Rania Huntington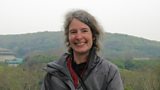 Rania Huntington is chair of the department of Asian Languages and Cultures at the University of Wisconsin and author of
Alien Kind: Foxes and Late Imperial Chinese Narrative
. As the most ambiguous alien in the late imperial Chinese imagination, she writes how the fox reveals which boundaries around the human and the ordinary were most frequently violated and, therefore, most jealously guarded.
Lucy Jones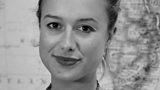 Lucy Jones
is a journalist and author based in London. She was Deputy Editor of NME.com and previously worked at the Daily Telegraph. Her writing on culture, science and nature has been published in BBC Earth, BBC Wildlife, the Guardian, TIME and the New Statesman.
She runs the
Wildlife Daily
blog and is the author of
Foxes Unearthed
, which received the Society of Authors' Roger Deakin Award.