Main content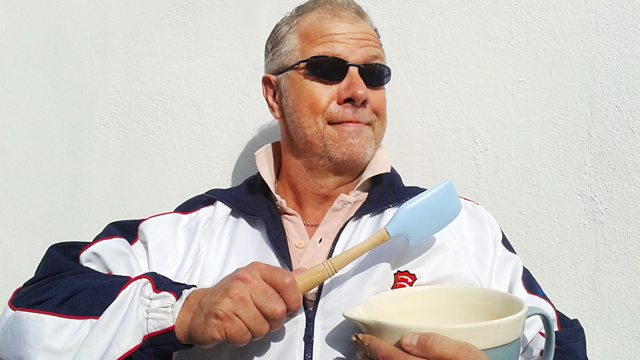 Dave Podmore's Big Bake Off Bash
England's sleaziest cricketer Dave Podmore wants to bring the most coveted trophy of them all to Leicester. Can he beat the odds and become the Jamie Vardy of the Bake Off Tent?
England's sleaziest cricketer Dave Podmore says there's more to cricket than stuffing yourself with cakes and sandwiches half-way through the game - but he can't remember what.
Pod's at rock bottom, crying into his cold beans, until he thinks there could be "some light at the end of the doldrum" when he hits on a plan to create the best cricket tea that ever graced a Cath Kidston tablecloth or clogged an English artery, and to do it on the biggest stage of all - The Great British Bake Off.
Logging every glorious calorie along the way is Andy Hamer of Radio One County's ever popular Triglyceride Watch.
It's oven gloves off as Pod battles through the rounds, but will his unorthodox kebab cake rise to the occasion? Let's see how the public votes.
A Hat Trick production for BBC Radio 4.