Main content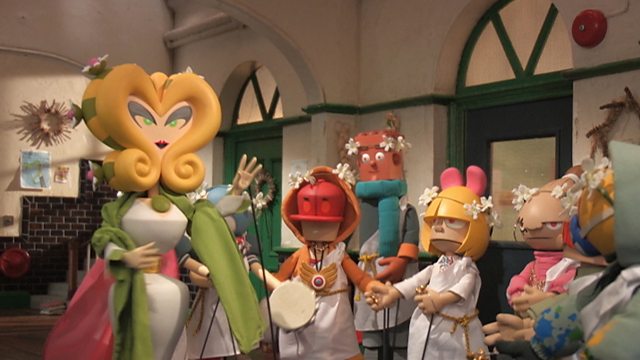 Tha oileanach 's tidsear ùr a' dèanamh ùpraid. Children's series. Templeton is on an exchange in France and is replaced by a lookalike student.
Tha Templeton air a thaghadh son a dhol dhan Fhraing mar oileanach iomlaid 's iad a' cuir oileanach fìor choltach ris na àite. Aig a cheart àm tha Ms Grackle a' fàgail a h-obair ach chan eil an tidsear a thig na h-àite a' còrdadh ri na h-oileanaich.
Templeton has been chosen to go to France as an exchange student and he is replaced by a French lookalike. Meanwhile Ms Grackle quits her job and is replaced by a teacher that the students do not approve of.