Main content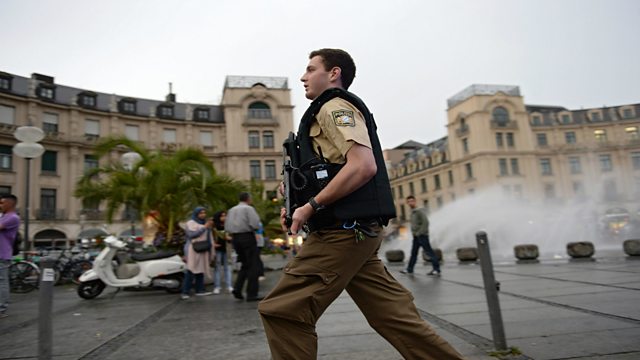 Munich police: shootings are 'terror attack'
In-depth reporting and analysis from a global perspective. Police in Germany say several people have been killed and wounded in a gun attack on a shopping centre in Munich.
Police in Germany have launched a huge manhunt for a group of men who carried out a mass shooting at a shopping centre in Munich. We speak to an eyewitness, local political leader and security analyst. Also: did the government mislead Parliament over arms sales to Saudi Arabia? Hilary Benn on the Labour Party. And we factcheck Donald Trump's RNC speech.
Picture: An armed police officer responds following the Munich gun attacks.
Credit: EPA/ANDREAS GEBERT.
Podcast
In depth reporting, intelligent analysis and major breaking news from a global perspective