Main content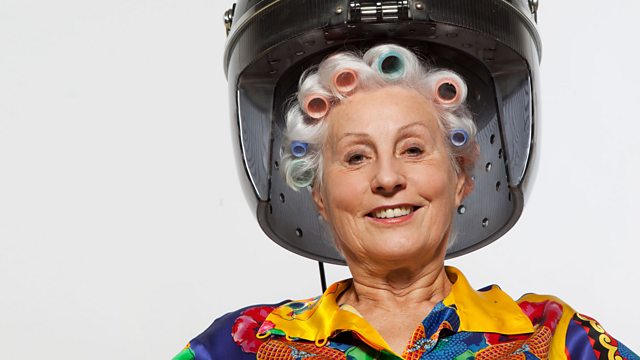 Shampoo and set, Horseracing, Fraud
Women having a regular "shampoo and set" have provided steady income for hair salons for years, but as fewer come in for their weekly style, what will the salons do without them?
The Office for National Statistics releases its latest crime data for England and Wales today. For the first time they will record fraud and cybercrime. Overall Crime has been falling for decades - but with fraud finally included can we still say the same?
The new Pub Code comes into force today - it should give landlords greater freedom from the big breweries. We speak to Paul Newby the new Pub Code Adjudicator who enforces the code.
The "shampoo and set" has been the hairdo of choice for a generation of women, and they have been loyal regular customers of their local hair salons for decades. But what will the salon owners do as fewer "shampoo and set" clients come through the door?
We investigate the betting sites who restrict the accounts of punters who bet on horseracing. The customers say the gambling companies only want losers, and they're being penalised because they win.
A new paper cup is launched today which claims to be fully recyclable. Despite claims by the big coffee companies, many of their coffee cups are hard to recycle. Will the new cup help cut down on the 2.5 billion cups thrown away each year? We speak to the inventor.
Last on
Chapters
Fraud Figures

An estimated one in ten adults in England and Wales fell victim to fraud last year

Duration: 08:55

Shampoo & Set 1

We're in Liverpool to get more information about the declining shampoo and set generation

Duration: 05:05

Horse Betting

Horse racing organisers are worried that online bookmakers are undermining the sport

Duration: 07:16

Paper Cups

A new type of paper coffee cup says it can be recycled at any recycling point in the UK

Duration: 06:19

Shampoo & Set 2

We're in York to find out how traditional hairdressers can diversify themselves

Duration: 04:26

Pubcode

New rules come into force today to try to protect landlords who are tied in to deals

Duration: 06:07

Broadcast