Main content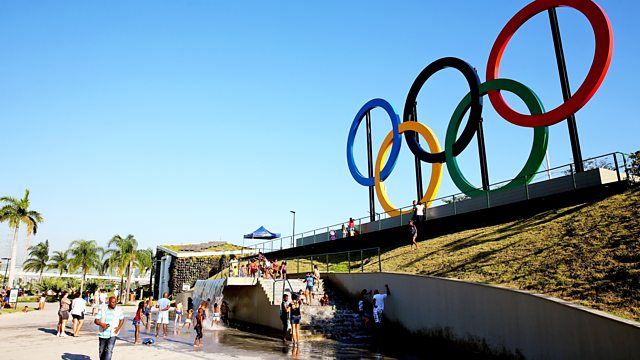 Paying for the Olympics, NHS continuing care, Sat-nav failure
The Rio Olympics will cost around fifteen billion pounds. The 2012 London games cost nine billion. Is it time to rethink how the Olympics are paid for and staged?
You & Yours has heard from families who have been abandoned by some "no-win, no-fee" claims firms who told them they might be able to get back money they have paid in care fees. They are among thousands of families who paid for care, when they might have been entitled to NHS funding. Some sold homes to pay for the care.
This summer's Olympics in Brazil will cost an estimated fifteen billion pounds. The 2012 games in London cost nine billion, with questions remaining over the long-term benefits. It has led to calls from some for a rethink. We examine if it is time to find a new way to pay for and stage the Olympic Games.
A good guarantee can make it much easier to part with your money when you're buying something expensive. But what rights does a guarantee really give you when your goods go wrong? If a company goes back on its word, what can you do to hold them to terms of the guarantee?
Satellite navigation systems have led many people to abandon road maps altogether. They are a particular boon to the army of couriers who deliver the things we buy online. But there are some addresses where satnavs really struggle, where consistently the driver is sent to the wrong place. We speak to a You & Yours listener who's fed up that her shopping rarely turns up, and we investigate why it happens.
Producer: Jonathan Hallewell
Presenter: Winifred Robinson.
Chapters
NHS Continuing Care

Care home fee refunds in doubt after a number of 'No Win No Fee' claims-firms go bust

Duration: 08:50

London Olympics

We speak to one man who had to move his business to make way for the 2012 Olympics

Duration: 05:21

BT Broadband Down

BT confirmed that it was experiencing major problems with its broadband service

Duration: 02:41

Guarantees

What if your product guarantee isn't being honoured?

Duration: 03:51

WH Smith VAT

People travelling from aiports to outside of the EU will finally be able to shop tax free

Duration: 03:08

Sat-Nav Delivery

There are some addresses that sat-navs really struggle to find

Duration: 07:50

Future Olympics

Is it time to change the way the Olympics are staged?

Duration: 06:36