Main content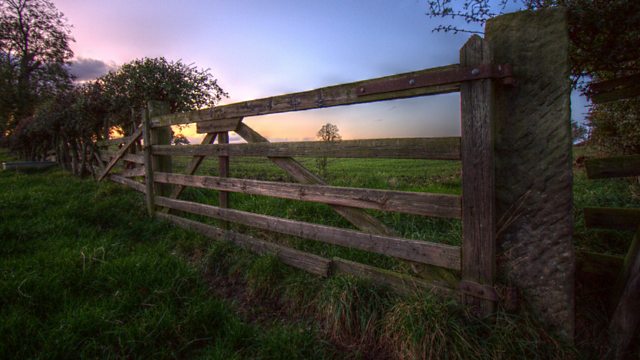 Scottish and Welsh reactions to the new Defra secretary of state, Farm robots, Water management on frms
Scottish and Welsh reactions to the new DEFRA Secretary of State. Plus Farm robots and Water management on Farms.
We'll be looking at water all this week - from flooding to water management to irrigating crops. Agriculture remains one of the main polluters of rivers and streams in the UK. We hear from Professor Joseph Holden of the University of Leeds who specialises in farming's impact on water quality.
Farm Robots could, one day, be planting, weeding and picking crops. The government's agri tech fund is awarding grants towards developing this technology and £300,000 of the money has gone to a Linclolnshire firm and Lincoln University who are developing robots to work in fields. We hear about the impact this could have on agriculture.
Andrea Ledsom was appointed the new DEFRA Secretary of State last Thursday. We hear from a hill farmer in Wales, and a BBC correspondent in Scotland, about what they think her priorities in Wales and Scotland should be.
Last week we reported on a new video about the dangers of livestock worrying - made by the LEAD campaign (Livestock, Education and Dogs). It will be on loop at the Royal Welsh Show all week - and here's a link to the film: http://www.skyweb.media/leadfilm/
Presented by Charlotte Smith and produced by Emily Hughes.