Main content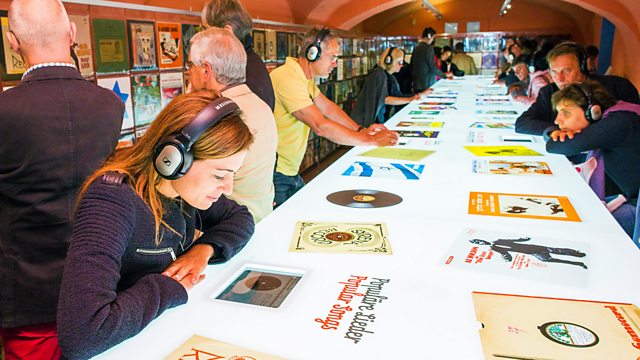 Sunday in Nice; Canada's disputed sacred islands; The Jewish vinyl Jewkbox
Services held in Nice after the Bastille Day terror attack. The controversial development on Canada's sacred islands and the vinyl records that celebrate a century of Jewish music.
Services will be held in churches across France to remember those killed after a lorry ploughed into crowds celebrating Bastille Day. William Crawley talks to Fr Peter Jackson is from Holy Trinity Anglican Church in Nice and lives close to the terrorist attack.
This week a new Prime Minister entered Number 10. The daughter of an Anglican priest, Theresa May joins the list of world leaders with a strong religious upbringing. Dr Eliza Filby, author of 'God and Thatcher' and Wendy Alexander, former leader of the Scottish Labour Party and a daughter of the manse, discuss how faith has influenced politic leaders.
Kendall House in Gravesend was once a Church of England care home for young girls. It was shut in the mid 80's. One former resident tells William how she was drugged and abused over a two year period there. The Bishop of Rochester, James Langstaff, responds to the findings of the review he commissioned which said the Church's response to allegations about abuse at Kendall House was, "woeful and inadequate".
Trevor Barnes explores the history of Jewish musicians, composers and religious singers through a celebration of their vinyl recordings at the Jewish Museum in London.
Up to 40 Catholic churches in the Diocese of Salford could be closed and 150 parishes merged under a proposed restructuring plan. Bishop John Allen tells William why he may be forced to take these radical actions.
Despite the Canadian Prime Minister Justin Trudeau's saying he wants to improve the poor relationship between the government and the country's First Nations, it's claimed he has done nothing to stop a housing development on islands sacred to the indigenous population. Sian Griffiths reports.
Producers:
David Cook
Peter Everett
Series Producer:
Amanda Hancox.
Chapters
Turkey

Who is the Muslim cleric Fethullah Gulen? Dorian Jones reports.

Duration: 03:59

Sacred Islands

Claims that a housing development is being built on sacred land in Canada

Duration: 06:10

Salford Diocese

Up to 40 Catholic churches in the Diocese of Salford could be closed & 150 parishes merged

Duration: 04:09

Jewish Jewkbox

Trevor Barnes explores the history of Jewish musicians, composers and religious singers.

Duration: 06:51

Kendall House

A former resident tells William how she was drugged and abused.

Duration: 09:19

Leaders and Faith

Theresa May joins the list of world leaders with a strong religious upbringing

Duration: 06:57

Nice

Services will be held across France to remember those killed in the Nice terrorist attack.

Duration: 04:39