Main content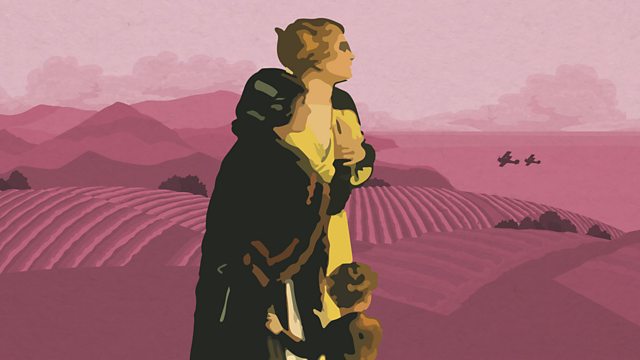 22-26 August 1916
The east and south east coasts are terrorised by air raids, and Folkestone seems brimful of secrets and lies.
In the week in 1916 when the East and South East coasts were terrorised by air raids, Folkestone seems brim-full of secrets and lies.
Written by Katie Hims
Directed by Jessica Dromgoole
Sound: Martha Littlehailes
Composer: Matthew Strachan
Consultant Historian: Maggie Andrews.
SECRET SHAKESPEARE
A Shakespeare quote is hidden in each Home Front episode that is set in 1916. These were first broadcast in 2016, the 400th anniversary year of the playwright's death. Can you spot them all?
Credits
| Role | Contributor |
| --- | --- |
| Doctor | Jason Barnett |
| Mrs Grimes | Elizabeth Bennett |
| Isabel Graham | Keely Beresford |
| Gabriel Graham | Michael Bertenshaw |
| Juliet Cavendish | Lizzie Bourne |
| Howard Argent | Gunnar Cauthery |
| Dolly Clout | Elaine Claxton |
| Cristine | Ysabelle Cooper |
| Sylvia Graham | Joanna David |
| Mrs Edkins | Rachel Davies |
| Grace Cavendish | Grace Doherty |
| Reginald Church | John Dougall |
| Oscar Hendrickx | Pierre Elliott |
| Marion Wardle | Laura Elphinstone |
| Hilary Pearce | Craige Els |
| Ethel Johnson | Nicola Ferguson |
| Adam Wilson | Billy Kennedy |
| Connie Cavendish | Felix Lailey |
| Kitty Lumley | Ami Metcalf |
| Mary Mote | Kirsty Oswald |
| Nurse | Clare Perkins |
| Johnnie Marshall | Paul Ready |
| Frank Smith | Paul Rider |
| Marieke Dupont | Olivia Ross |
| Dorothea Winwood | Rachel Shelley |
| Alec Poole | Tom Stuart |
| Fred Ball | Darren Swift |
| Lilian Pemble | Alex Tregear |
| Captain Valentine | Nick Underwood |
| Hugh Cavendish | Alex Wyndham |
| Writer | Katie Hims |
| Director | Jessica Dromgoole |
Podcast
Epic drama series charting the lives of a group of characters on the home front during WWI