Main content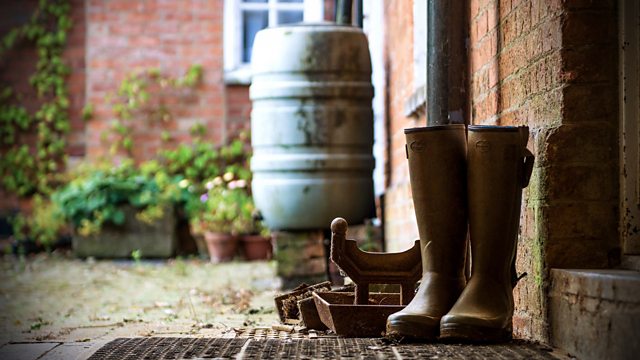 15/07/2016
Pip spots an opportunity, and Henry must do his duty.
Ursula packs, worried about leaving Rob while he's still not yet back to full health. Ursula has found the 'Little Prince' sleepsuit and Rob's baby blanket that she brought when Helen was pregnant. Both are upset about not being able to see Rob's son and they hug awkwardly.
Pip calls Toby to say her family are going to the Stables for tea to welcome home Dan. She's planning to get out of it by saying she'll grease the trailers. Later, Pip tells Toby it's time for him to get going before her family returns. Toby tries to stay longer but Pip insists. They discuss when they can next spend time together.
Emma joins Joe and Eddie who are preparing ElfWorld. She tells them the surveyor assessing the kitchen wall crack at Grange Farm has been cancelling the rest of his appointments for that afternoon. Meanwhile, she and Ed can't find anywhere to rent that they can afford. Emma hears one of the stories Joe plans to tell to ElfWorld visitors and she thinks it's terrifying. Added to that, Joe and Eddie's costumes look creepy, they'd be better off wearing a couple of the merchandise t-shirts.
Henry and Rob say goodbye to Ursula. She gets into a taxi and they wave her off. It starts to rain and Henry complains he's getting wet. He asks to go inside but Rob insists they keep waving until Ursula's taxi is out of sight.
Credits
| Role | Contributor |
| --- | --- |
| Writer | Joanna Toye |
| Director | Kim Greengrass |
| Editor | Sean O'Connor |
| Pip Archer | Daisy Badger |
| Josh Archer | Angus Imrie |
| Kenton Archer | Richard Attlee |
| Tony Archer | David Troughton |
| Pat Archer | Patricia Gallimore |
| Tom Archer | William Troughton |
| Brian Aldridge | Charles Collingwood |
| Jennifer Aldridge | Angela Piper |
| PC Harrison Burns | James Cartwright |
| Susan Carter | Charlotte Martin |
| Rex Fairbrother | Nick Barber |
| Toby Fairbrother | Rhys Bevan |
| Bert Fry | Eric Allan |
| Joe Grundy | Edward Kelsey |
| Eddie Grundy | Trevor Harrison |
| Emma Grundy | Emerald O'Hanrahan |
| Alistair Lloyd | Michael Lumsden |
| Adam Macy | Andrew Wincott |
| Fallon Rogers | Joanna Van Kampen |
| Lynda Snell | Carole Boyd |
| Rob Titchener | Timothy Watson |
| Ursula Titchener | Carolyn Jones |
| Bruce Titchener | Michael Byrne |
| Carol Tregorran | Eleanor Bron |
| Anna Tregorran | Isobel Middleton |
Countryside Insights from The Archers